ANGRYSPARROW.NET
MOM'S the Word!
(More resin moms who've joined the beamlette crew)
Posted May 8, 2011
[Home]            [Biographies]           [Stories]           [Links]
<![if !vml]>

<![endif]>
Since Mother's Day 2010 (Reflecting on the Moms in My BJD World), the House of Beamlette has welcomed more mothers into the fold, typical and otherwise, starting with –
The glamorous, stylish and energetic Marjolaine Lauvergeon – seen with her sons, Hippolyte and Tancredi –
<![if !vml]>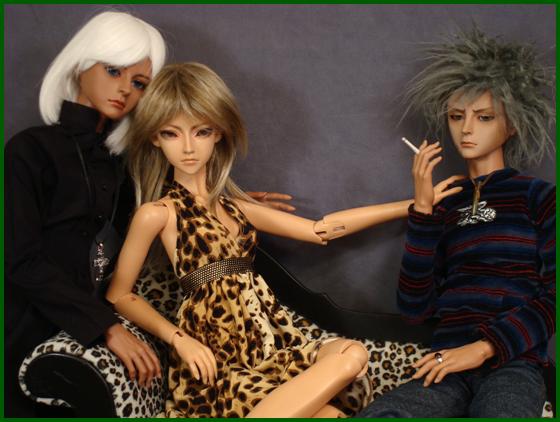 <![endif]>
 (Marjolaine is a tan Spiritdoll Freesia.)
Ruth Costello Kielbaugh, Alma Kielbaugh's mom –
<![if !vml]>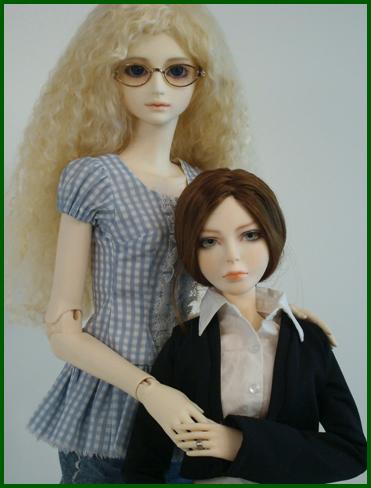 <![endif]>
 (Ruth is a Dollmore Model Eva Louise head on a Dollmore Eve body.)
Although we first met her a couple years ago, Janet Tait Halloran, Fenchurch's mom, returns with Fen's little half-brother, Linux Halloran –
<![if !vml]>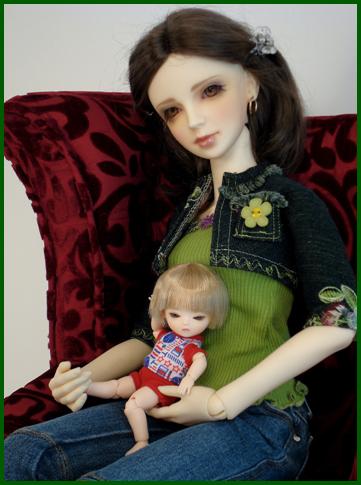 <![endif]>
 (Linux is a Bluefairy Tinyfairy Jimmy.)
Summer Brickell, Easton's mother, a New Age-y type, and occasional squeeze of Randall Amick –
<![if !vml]>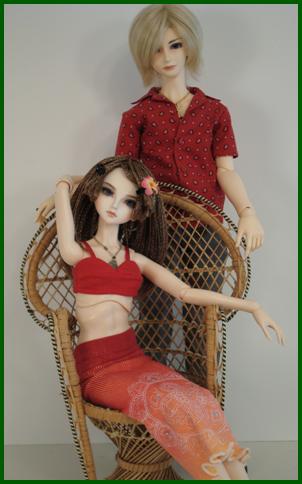 <![endif]>
 (Summer is a Dollcatch Stella head on a Type 2 AoD body.)
Tamara Wanamaker, yet another of Randall's squeezes, and mom to Fidel Wanamaker –
<![if !vml]>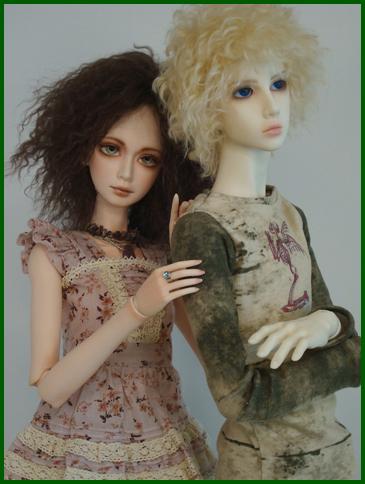 <![endif]>
 (Tamara is a Domuya Faith.)
Although she's not resin like her daughters, we can't forget the Sparrows' mom, Imperious Jade!
<![if !vml]>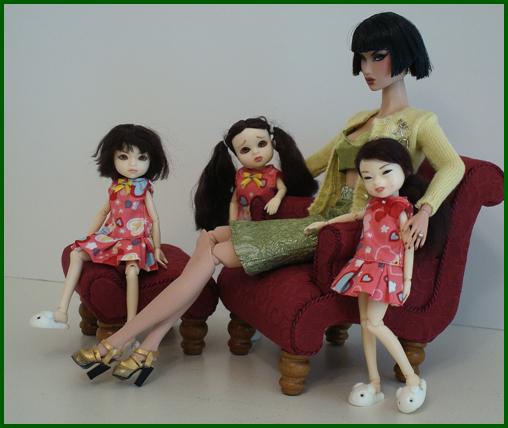 <![endif]>
 (Imperious Jade is an Integrity Fashion Royalty "Fierce Subject" Kyori Sato.)
And then there's Boudicca and Isambard's mother, Deirdre Gladwell (Basil's sister, a Dollmore Haneol Moon head on Soom Super Gem girl body)…
<![if !vml]>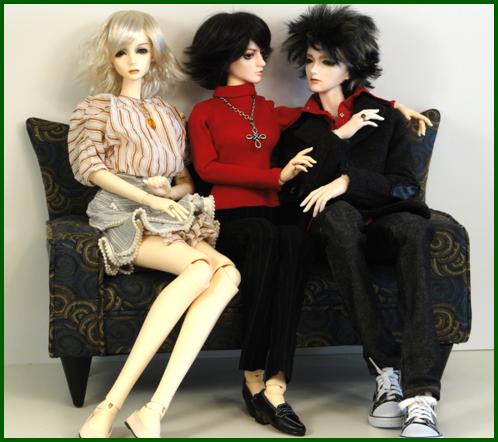 <![endif]>
Deirdre: Now, Isambard, have you been seeing any nice girls here, or just those slutty ones like around London?
Isambard: Eh, Mum, that depends –
Boudicca: *low voice* Yes, on Mum's definition of "slutty" – which is quite "broad", pardon the pun –
<![if !vml]>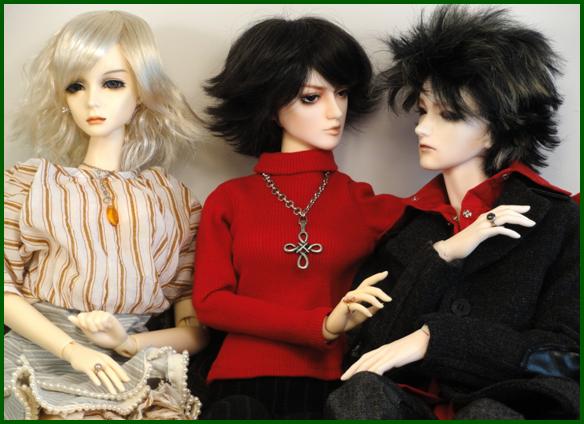 <![endif]>
Deirdre: Depends on what, my darling son? Do be forthcoming, so as to save me the time researching for myself.
Isambard: Errrrrm… I've met a few birds here'n'there, Mum, but no one worth the proverbial writing-home about –
Boudicca: *low voice* She adores "researching", and will do it anyway, so save your breath, Isambard… save your breath…
<![if !vml]>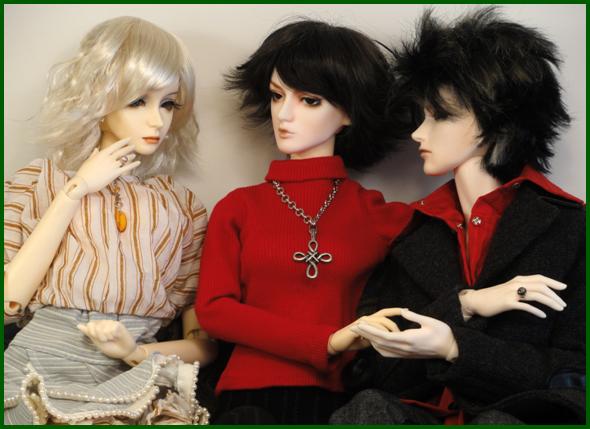 <![endif]>
Deirdre: Boudicca dear, DO stop that mumbling whilst I'm trying to talk to your brother. What is it that you insist on telling us, then?
Boudicca: Just that you'll be disappointed to find Isambard hasn't been looking for a girl like YOU, Mum, hahaha!
<![if !vml]>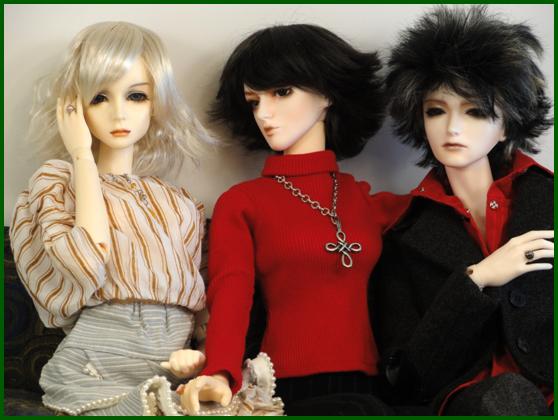 <![endif]>
Deidre: Nor has he been looking for a girl like YOU, darling, lest you flatter yourself!
Boudicca: Oh, touché, Mum! Though at least that girl wouldn't be a terminal nag *smirk*.
Isambard: And I was hopin' to avoid incest altogether, for sure *snerk*.
<![if !vml]>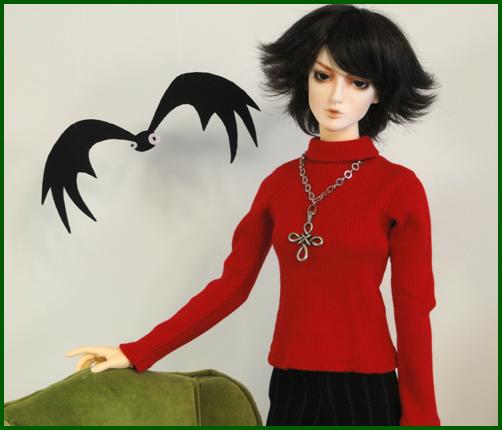 <![endif]>
A last look at Deirdre – who will drive anyone batty – even bats! *squeeeeet*
Deirdre: Disregard the opinions of vermin – hmph!
I imagine there are many who can empathize with Boudicca and Isambard…
May is also Kentucky Derby month, and is of interest to certain folks around here –
The Sport of Kings – and *Queens*!
<![if !vml]>

<![endif]>
[Home]            [Biographies]           [Stories]           [Links]
<![if !vml]>

<![endif]>