ANGRYSPARROW.NET
Totally SUREAL, man
Posted September 28, 2010
[Home]            [Biographies]           [Stories]           [Links]
<![if !vml]>

<![endif]>
<![if !vml]>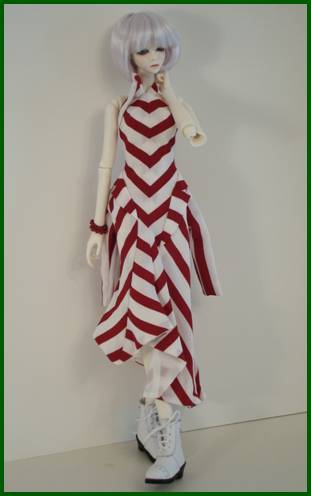 <![endif]>
Recently, I rediscovered my one and only Sybarite's default dress, which I'd never taken out of its package – and my Sybarite, Sureal, has been long gone these past 3 years! Just for fun, I tried it on my Syrinx by Anu, Xiomara…
<![if !vml]>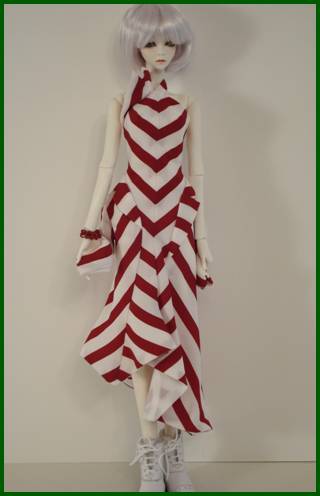 <![endif]>
Me: Mmm, that's a pretty good fit on you. What do you think?
Xiomara: I agree, it's nice, and it fits… but – did you notice something – a little odd? Hmmmm?
<![if !vml]>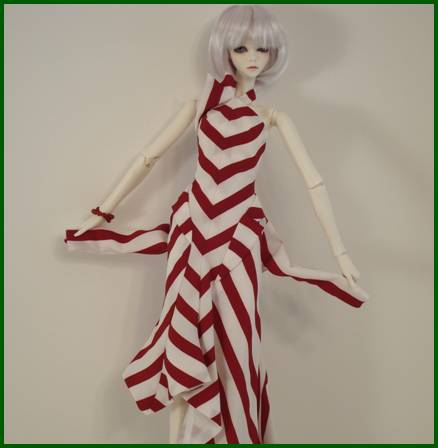 <![endif]>
Xiomara: What is up with these SLEEVES, down here on my HIPS?
Me: Welllll… the name of the dress and doll WAS "Sureal" – guess that's what they meant –
<![if !vml]>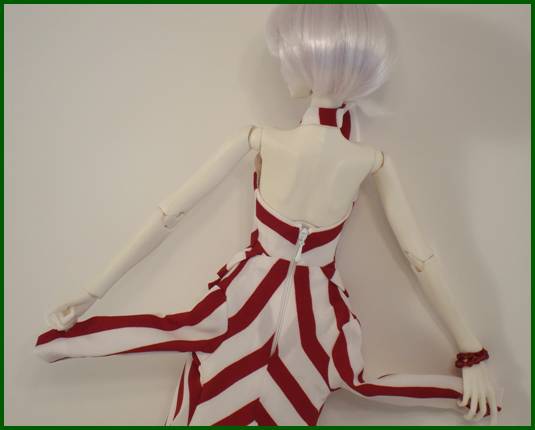 <![endif]>
Xiomara: *sings* ♪…Ohhhh, ya gotta have a gimmick… ♫
**shimmies hips and does toweling movement**
Me: All right, all right, you've made a point, though I'm not sure exactly WHAT point –
<![if !vml]>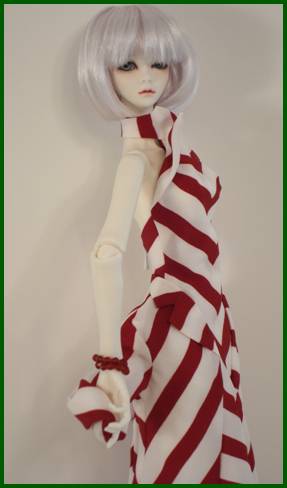 <![endif]>
Xiomara: You didn't like my singing?
Me: So that's what that was? Just kidding. Seriously though, I think you carry off that dress very well –
<![if !vml]>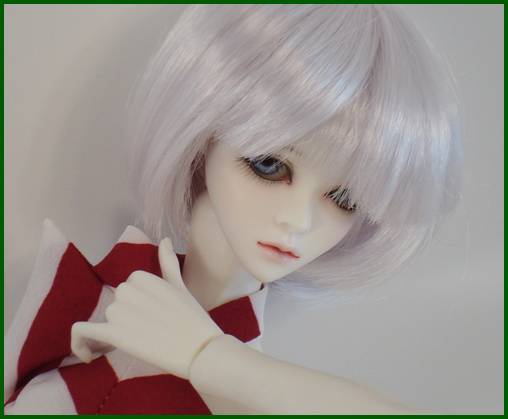 <![endif]>
Xiomara: I'll take that as a compliment then… got any other funny stuff for me to wear?
Me: Haha, we're just getting started, sweetie!
Eventually we'll find that Xiomara has a more serious purpose for being here…
Donatella, on the other hand, hates being serious!
<![if !vml]>

<![endif]>
[Home]            [Biographies]           [Stories]           [Links]
<![if !vml]>

<![endif]>