ANGRYSPARROW.NET
And WHO was seen canoodling with Stuart Little at Dollectable? >>>
Posted June 6, 2007
[Home]            [Biographies]           [Stories]           [Links]
<![if !vml]>

<![endif]>
The Sparrows, of course. It was a chance meeting at a little neighborhood bistro…

<![if !vml]>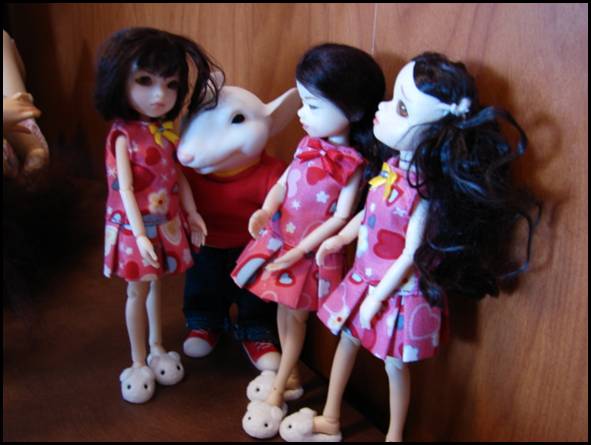 <![endif]>
Stuart: We've met before, ladies, but there were so many other resins distracting us. At last we're alone -- !
Buddha Girl: Yeh, we 'member you. We all on edge den, 'cause dat crazy owl lady in same room wit us.
Angry Sparrow: Yeh, she want us all for big fancy bird dinner.
Tragic Plum: Yes… you for the appetizer, us for the main course… ooooh….

<![if !vml]>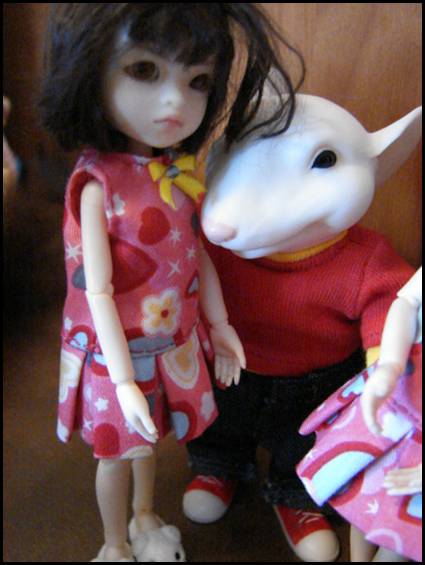 <![endif]>
Staurt: I don't think we have any such worries today, ladies… mmmm, Angry Sparrow, what is that delightful scent you're wearing?
Angry Sparrow: Dunno. Squirrel in Mont'ray said same ting.

<![if !vml]>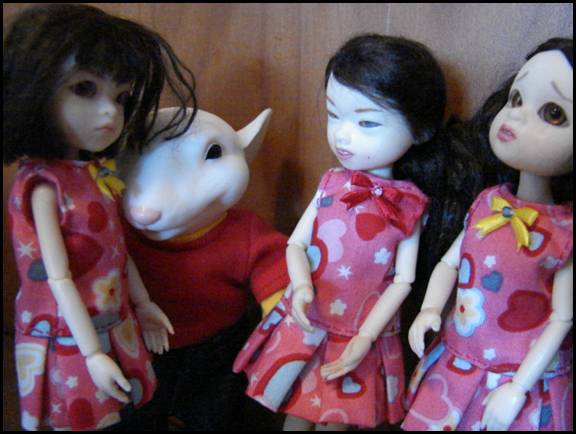 <![endif]>
Buddha Girl: Squirrel didn' hang roun' long after dat, did he, Sister?
Angry Sparrow: No. I tol' him where to go.
Stuart: I'm so glad you did. A pity for you to be wasted on a scruffy squirrel. *smile*
Buddha Girl: Hey, Stu, is dat you HAN' where I tink it is?
Tragic Plum: Ooooh, Stuart, are you playing fast and loose with my sisters… and not ME too?...ooooh….
With thanks and apologies to c_de_montigny, whose Stuart Little was NOT harmed in the shooting of this story – honest!
Will Stuart's reputation EVER recover after this misadventure? Stuart's guardian is c_de_montigny (Claudine Wong).
And here's another meeting fraught with tension –
What goes around comes around...
<![if !vml]>

<![endif]>
[Home]            [Biographies]           [Stories]           [Links]
<![if !vml]>

<![endif]>