ANGRYSPARROW.NET
A Few Outtakes from Christmas 2009 Photostories
Posted December 28, 2009
[Home]            [Biographies]           [Stories]           [Links]
<![if !vml]>

<![endif]>
<![if !vml]>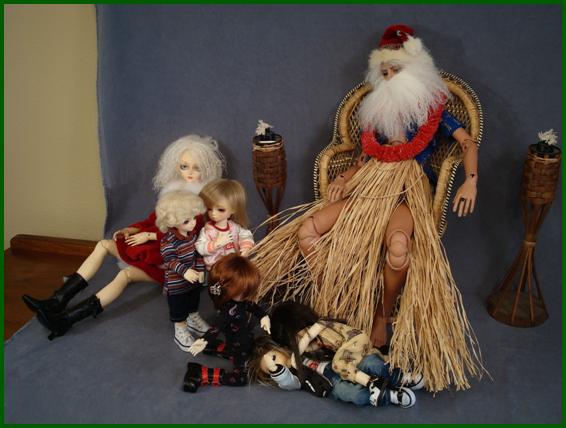 <![endif]>
This was hardly unexpected, after the Hula Santa story – Little Tabitha pounding on Ulf, assisted by Frida. Elfride lost interest in maintaining discipline...
<![if !vml]>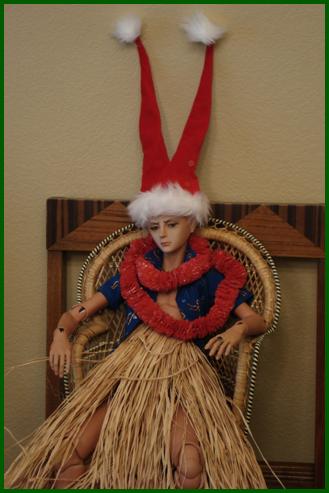 <![endif]>
Heheh, I LOVE this weird hat from my Dollheart fukubukuro… Tancredi, not so much…
<![if !vml]>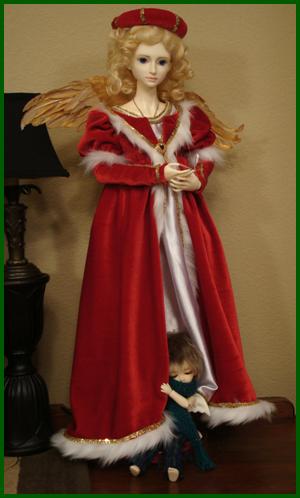 <![endif]>
Sister Angela: Washi – for the last time, I TOLD you to stop wiping your nose on my coat!
Washi: But – it's so SOFT on my widdle nose *sniiiiif*
<![if !vml]>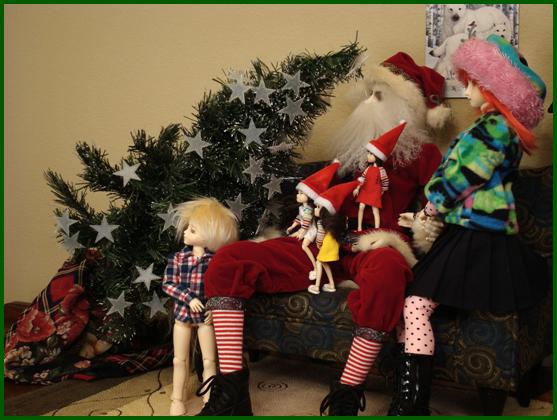 <![endif]>
Now that's a lotta wingpower, to knock over the Christmas tree… no wonder they're shellshocked…
<![if !vml]>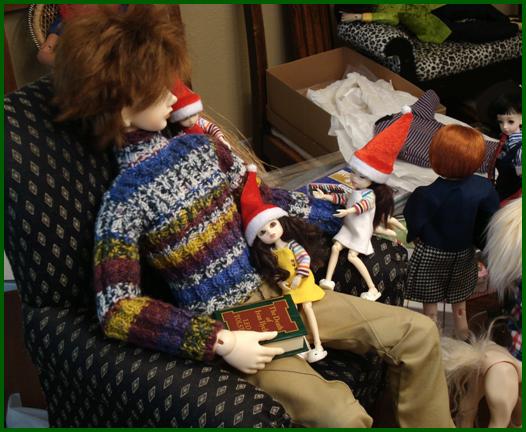 <![endif]>
Buddha Girl: Eh, you said you gonna read Dickens' Christmas Carol! DAT sure not Scrooge!
Angry Sparrow: Yeh, where Scrooge?
Yevgeny: I readily admit I took the liberty of choosing something I prefer. A Christmas Carol is too damn cheerful *sneer*.
**editors' note – Yev's choice is The Death of Ivan Ilych – no surprise**
Tragic Plum: Oooh, I don't know which is sadder… English writers, or Russian writers… oooooh…
<![if !vml]>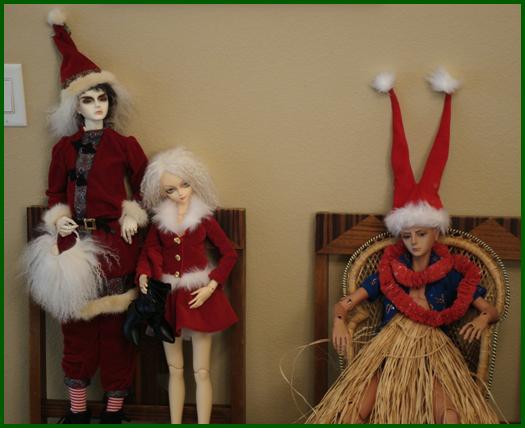 <![endif]>
Okayyyyyy… which one is the FROWNIEST Santa?
Blackwell: Eh, gotta be ME, by a mile! *pushes out lower lip*
Tancredi: Sacre Bleu… ze draft, eet ees not so bon zees time of ze year… an' I cannot to find ma ci-ga-rette *grump-grump*.
Nothing grumpier than a Frenchman deprived of his smokes!
As usual, we end the year with a summary of high – and low – lights…
Beamlette's 2009 Year In Review
<![if !vml]>

<![endif]>
[Home]            [Biographies]           [Stories]           [Links]
<![if !vml]>

<![endif]>