ANGRYSPARROW.NET
Beamlette's 2009 Year In Review
Posted December 31, 2009
[Home]            [Biographies]           [Stories]           [Links]
<![if !vml]>

<![endif]>
The Sparrows, feeling neglected by a lack of "scrip's", attempted to leave. Spampy panties to the rescue! A crisis narrowly averted…
<![if !vml]>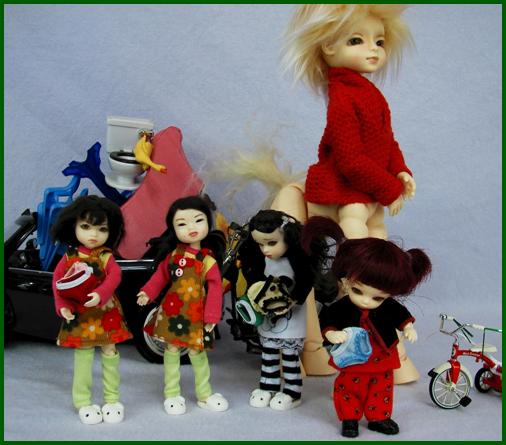 <![endif]>
Buddha Girl: Eh, Ms. Beamlette, we retink dis now – we stay a while longer, in 'preciation a' wat you done for us –
Tabitha's elf aversion continues unabated, though we do get a hint as to the source –
<![if !vml]>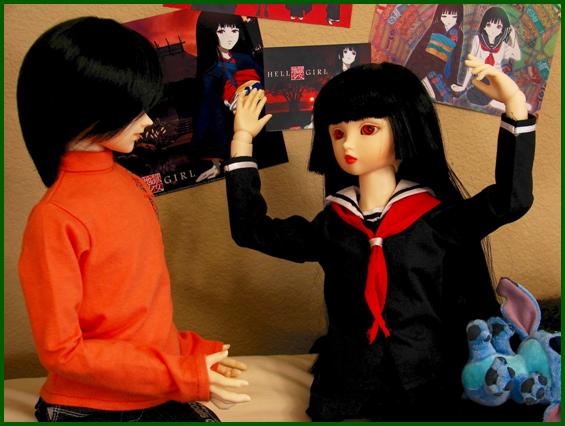 <![endif]>
Chance: They weren't exactly flaunting their ears, I didn't think – how could you see them? Are you sure you weren't imagining that –
Tabitha: I KNOW pointy ears when I see 'em! And they sure had them. This one doink had a looooooong-a** pair, when he took off his hat. Honestly… what the #@%$ was Dad doing with those crazy #@%$? How the heck did he get mixed up with them?
The Spatial Anomaly brought a royal visitor to Fenchurch this year –
<![if !vml]>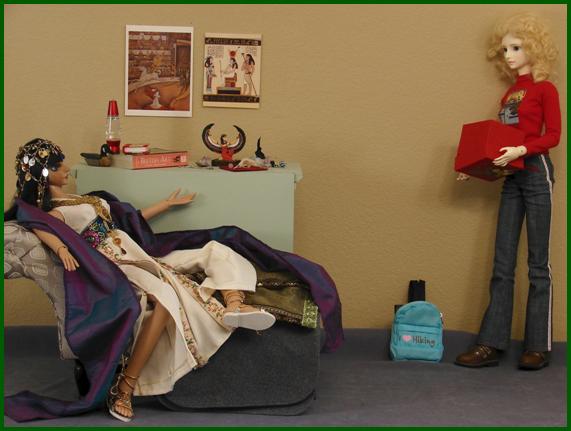 <![endif]>
Fenchurch: OH! Are you – who I think you are?
Kleopatra: Dear child, I am no mind reader, despite my prodigious gifts of intellectual and political acumen. Do tell me your deduction.
Fenchurch: You're Kleopatra VII, last ruler of ancient Egypt!
Sweet little Raven Crowe acquired some gal pals; however it remains to be seen what influence they will have on each other…
<![if !vml]>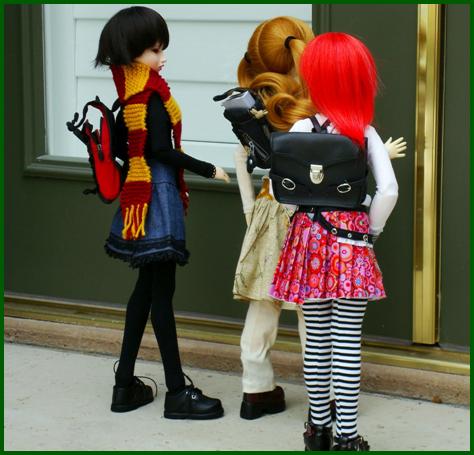 <![endif]>
Tabitha: Man, Chieko, you got a BIG-#@$% burr under your saddle today! And after I helped you beat up your little #@$% of a brother yesterday, too! **reaches for door**
Chieko: Yeah, yeah, I know, I owe you one – gees, watch your French there, in front of Raven, will you?
Raven: Oh, don't mind me – I – I've heard it before – and not just from you *giggle* –
Leprechauns paid us a visit  –
<![if !vml]>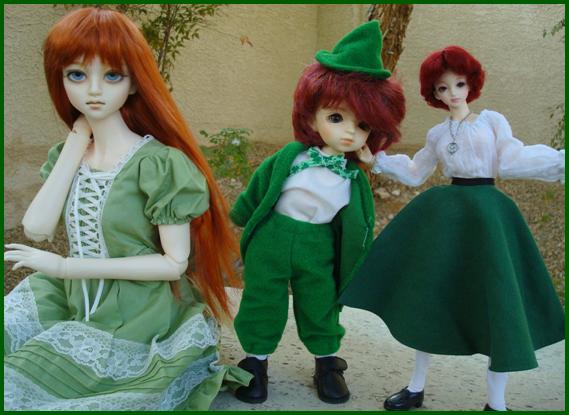 <![endif]>
Doileag Uí Flannagáin: An' now it's off home fer us, an' a sound hidin' fer you, m'lad. Step lively now! **tugs his ear**
Ulf ó Flannagáin: OW! Oh, owowow, stoppit, Ma – tha' hurts! An' ye're embarrassin' me in front o'th' lass *blush*!
Georgine: Ms. Beamlette, did you purposely put me out as leprechaun bait? That was a close call – whew!
As did more elves – Zimta's brother Kif, and Hibou's Turtledove of Love, Imriel – who after a tense first meeting, reached a rapprochement –
<![if !vml]>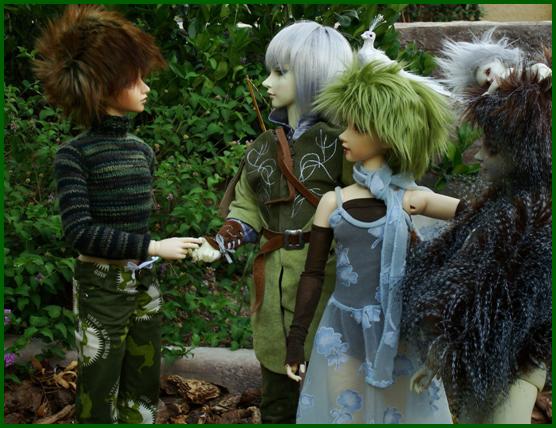 <![endif]>
Kif: I – accept shall I your hand, Lord Imriel –
Imriel: And I yours – with a promise to discuss further your vexations and grievances. We Elves of all persuasions need to be more united than divided in these times.
Kif: That – most decent would be of you, Lord Imriel. Accept this will I –
And Imriel found out he is now a father…
<![if !vml]>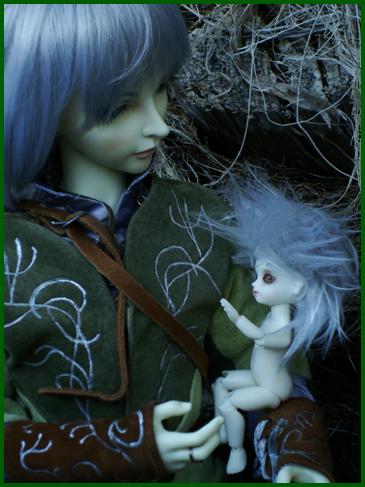 <![endif]>
Garlyth: *hoo*-momma-say-you-dove-where-you-WINGS? *hoo*
Imriel: In my heart, little one, in my heart… *smile*.
Other meetings occurred – in Oregon, Winslow met Marty Jean –
<![if !vml]>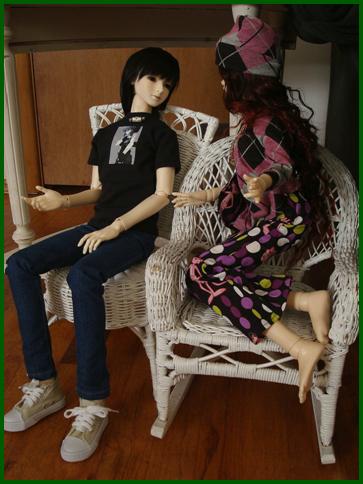 <![endif]>
Winslow: So – it wasn't really just an accident, meeting up with you in the park, was it, then?
Marty Jean: Haha, nooooo… I think it's a set-up, and I bet you can guess who's behind it, can't you?
And the Sparrows met – and narrowly escaped! – Draculina…
<![if !vml]>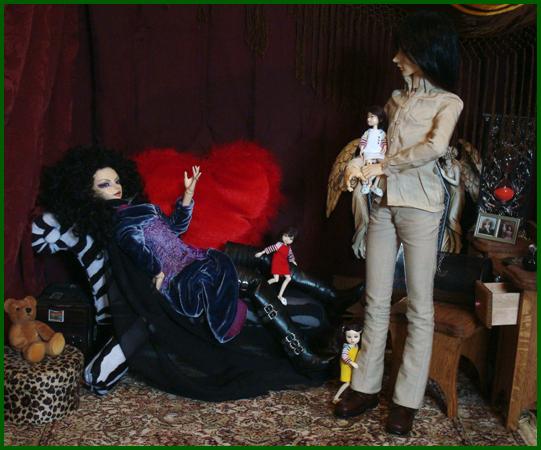 <![endif]>
Buddha Girl: Eh, tanks, Mister Rhodry, you save our hides from dis bloodsucker! I know she you sister, but dat no call to go munchin' on us.
Angry Sparrow: Yeh, dat close call. *slides down boot*
Tragic Plum: Ooooh, Mister Rhodry… thank you… I couldn't go sisterless, I really couldn't have, noooo….
Rhodry: Nor would I want you to, Ms. Plum. As for my sister – Draculina, what have you to say to our guests? –
Draculina: Hmmmm, let me see, dear Rhodry... if you are insinuating I should issue an apology, I think you have quite missed the big picture in this situation. The little pests came into MY room without my invitation. I was merely behaving as any self-respecting vampire would behave. Since they are the human equivalent of fast food, the next time they invade my boudoir, I shall be MUCH quicker!
The usual holidays were included – Valentine's Day, Easter, Halloween, Thanksgiving, Christmas – and our personal favorite, Bastille Day. A certain resident Frenchman will never let us forget, and neither will his recently-arrived English cousin…
<![if !vml]>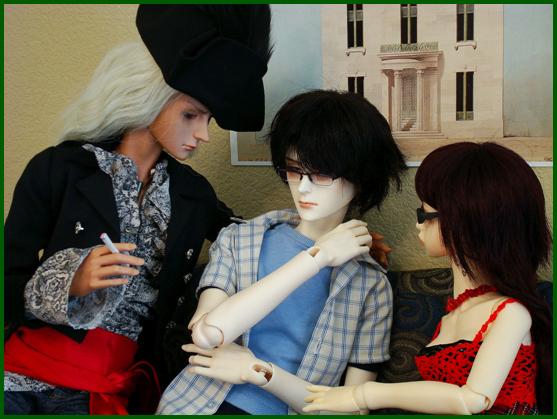 <![endif]>
Tancredi: Now, ees zat not a chanson of chansons? Do you not under-stand bet-ter ze glorious cause of Freen-ch freedom?
Valentine: *shuddering* Oh yes… my ears feel ever so much freer now –
Persephone: We did get off easy this time, what with only one verse having been sung – in a manner of speaking.
Some stories I did leave hanging this year… among them, Alma and Easton's date –
<![if !vml]>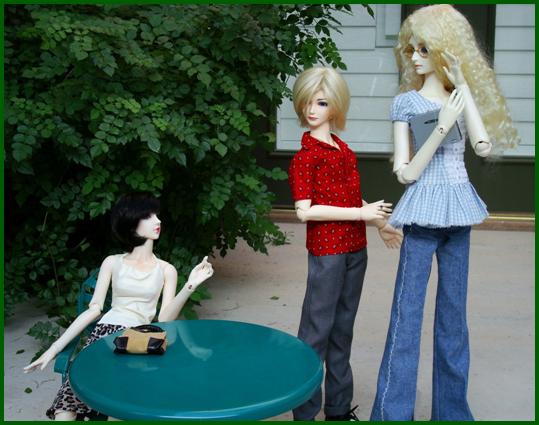 <![endif]>
Easton: Hey, Estella, thanks for letting me have Alma all to myself. Nice meeting you; maybe we'll see each other again, soon –
Estella: May be… meantime, give Alma your undivided attention, will you? A girl hates to be ignored, y'know. Just a little free advice –
Easton: Hey, excellent advice, and no worries – it's ALL about Alma, today!
Alma: Haha, that's SO reassuring! It's good to see you again, Estella – give me a call, please; I'd like to talk more sometime – bye-bye! *waves*
…and most notably, will Elfride EVER find out whoooooo is her long-lost sister?
<![if !vml]>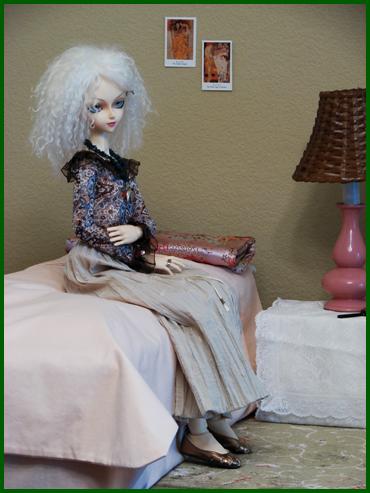 <![endif]>
Stay tuned in 2010…
The first piece for 2010 is more of a vignette, that revisits an old theme –
<![if !vml]>

<![endif]>
[Home]            [Biographies]           [Stories]           [Links]
<![if !vml]>

<![endif]>