ANGRYSPARROW.NET
Back to Nature – an antidote to glitter
Posted May 14, 2007
[Home]            [Biographies]           [Stories]           [Links]
<![if !vml]>

<![endif]>
In less than an hour you can be up in the mountains northwest of Vegas – so that is where we took Hiro and Fenchurch – among others…
<![if !vml]>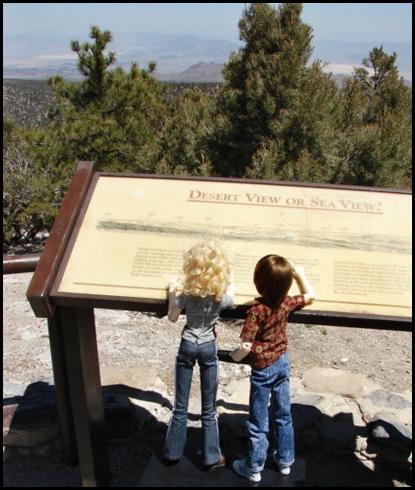 <![endif]>
Fenchurch: Imagine, Hiro – this was once beachfront property!
Hiro: Ha – Joe and his seafood restaurant were just a few million years late, then – well, at least there's no seagulls now!
<![if !vml]>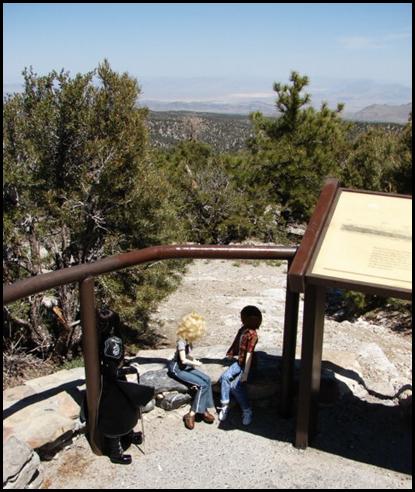 <![endif]>
Fenchurch: Still, it's a spectacular view. Wonder what the Native Americans thought, as they moved with the seasons – spending winters down there in the valleys, and summers up here. Sort of Nature's climate control system.
Hiro: They sure had the right idea. And they even did it without RV's! It really is beautiful.
<![if !vml]>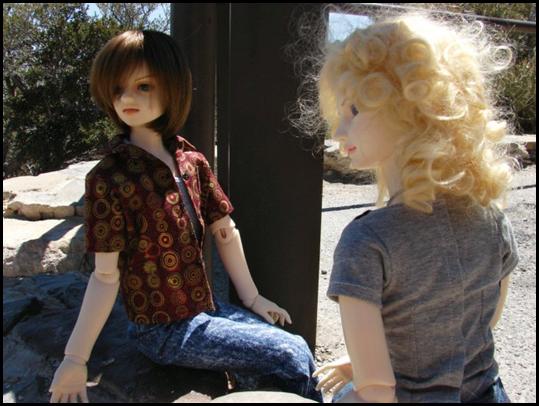 <![endif]>
Fenchurch: It's so nice up here today – I'm glad Ms. Beamlette heard you and decided to take us for a ride up here. Smell the pine in the air, and listen to the wind sighing in the trees…
Hiro: I know… The pines where I live are rainforest pines, but it's interesting to see the differences, and how stuff adapts to its climate…
Fenchurch: Kind of like us, hm?
Hiro: Yeah… just like all of us.
On further, and into the trees…
<![if !vml]>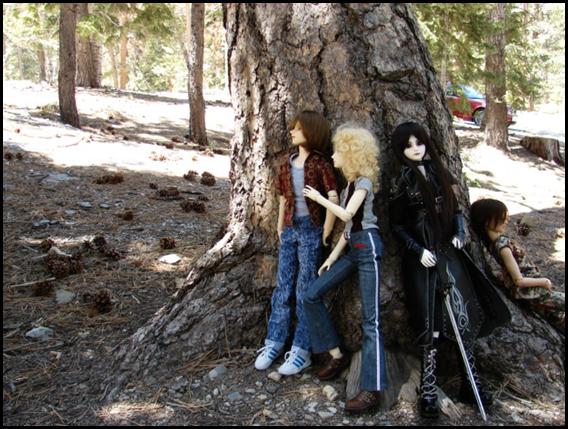 <![endif]>
Hiro: There's still some snow way up the cliff face up there – see it, Fenchurch?
Fenchurch: Oh yes!
Hiro: We still have snow in our mountains too. We can see it all year.
Fenchurch: Wonder how much longer ours'll last, with this warm weather, and what it feels like up there… If we had wings like Hibou, we could find out!
Hiro: Want me to go back to the Strip and see if that Victoria's Secret Angel will lend you hers? Kidding!! You KNOW I'd rather be here.
<![if !vml]>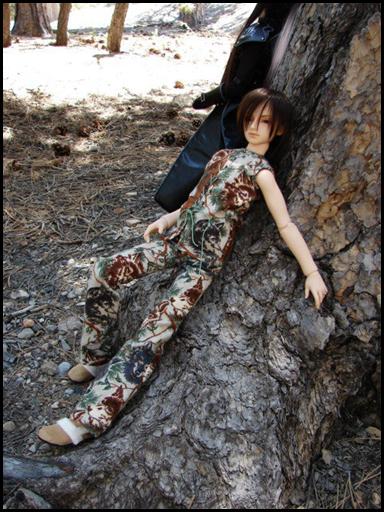 <![endif]>
Meanwhile Inigo has been very quiet – we hardly know he's with us…
<![if !vml]>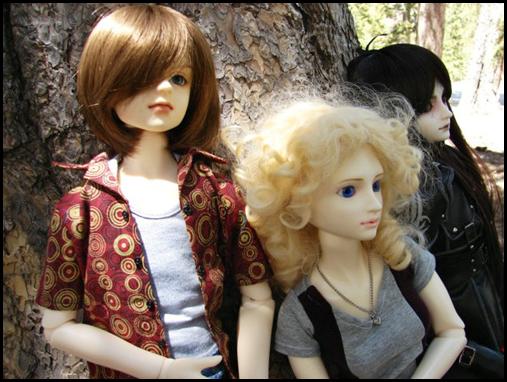 <![endif]>
**an owl shriek rends the air**
Hiro: Speak of the devil – er, bird, guess Hibou's enjoying herself?
Fenchurch: Ms. Beamlette did let her out of the cage after we got out of the car – sounds like she hasn't gone far, yet.
Tivadar: An owl's cry in the day is not a good omen…
Hiro: At least we know what THIS omen portends.
<![if !vml]>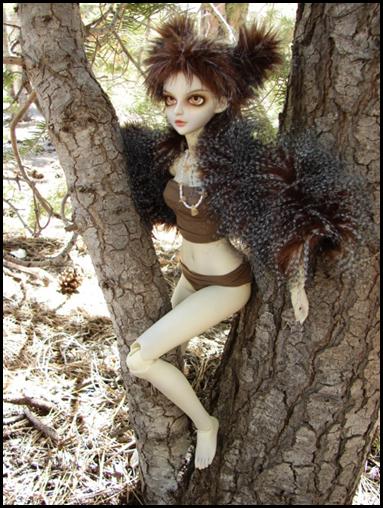 <![endif]>
Hibou: *hoooooo* - missed-woods-Hibou-maybe-hunting-better-? *hoo*
<![if !vml]>
<![endif]>
Inigo: Ah, Hibou – I see you are happy here, returning to woods, be they native or no –
Hibou: *hooooo* -happy-yes-is-Hibou—also-is-In-i-goooo-? *hoo-hoo*
Inigo: I wonder, Hibou, I wonder –
<![if !vml]>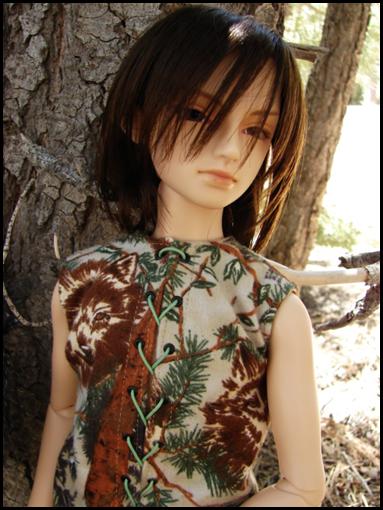 <![endif]>
Inigo: I thought I wanted something different, something not of elves – but this little journey has brought back things I had forgotten, stirred memories I tried to bury…
<![if !vml]>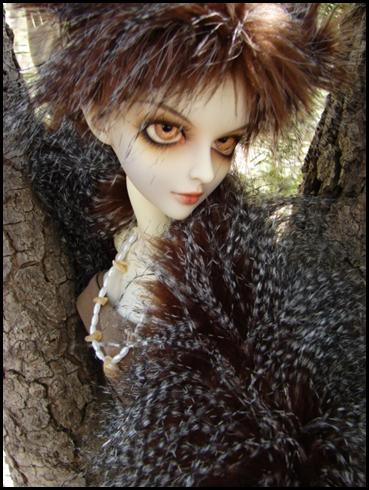 <![endif]>
Hibou: *hooooo* -dig-if-Hibou-were-you- *hoo* - dig - *hoo-ooo*
<![if !vml]>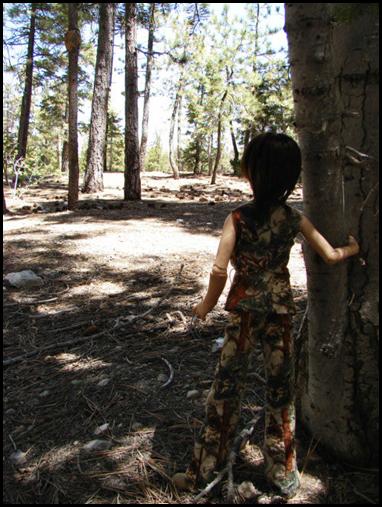 <![endif]>
Inigo: *sigh* But where to dig… and what if I unearth something that was best left buried…
<![if !vml]>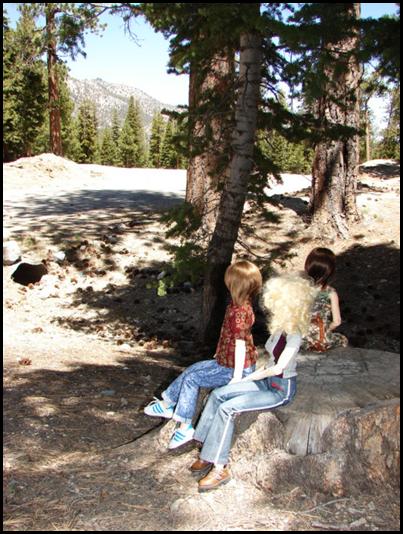 <![endif]>
Hiro: What a terrific view out there – too bad we didn't bring sleeping bags!
Fenchurch: Haha – think Ms. Beamlette would dare leave us here alone overnight? Even with Tivadar and Hibou and Inigo here –
Inigo: *siiiiigh*….
Hiro: Inigo would keep us awake with all his sighing!
<![if !vml]>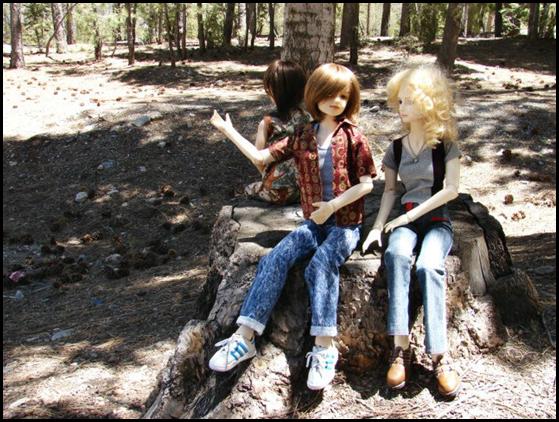 <![endif]>
Hiro: But what's with all the trash around here, anyway? Why do people act so stupid when they're in the great outdoors?
Inigo: Yes… *sigh*  there are disposable diapers over here, and an old sock… *sigh*
Fenchurch: I wish I knew, Hiro. Guess they just don't think… some people shouldn't go outside the city, if they won't be responsible for themselves.
<![if !vml]>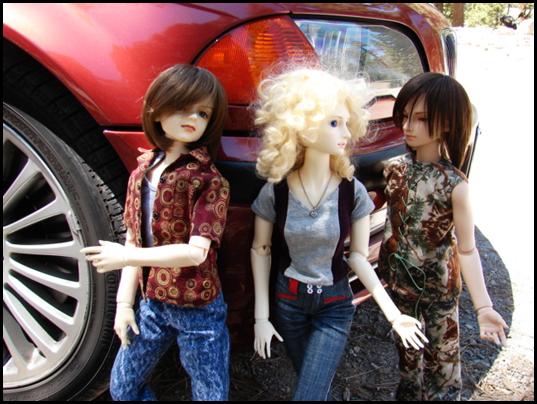 <![endif]>
Hiro: Beamlette says we have to go now – so where's Tivadar? Not that I'm really concerned, but –
Inigo: He said he wanted to check something he saw on his reconnaissance of the area before we left.
Fenchurch: I think he has something more mundane in mind *giggle*.
Hiro: Thanks for putting THAT image in my head, Fenchurch. Hope he doesn't lose the car keys while he's at it. *snerk*.
<![if !vml]>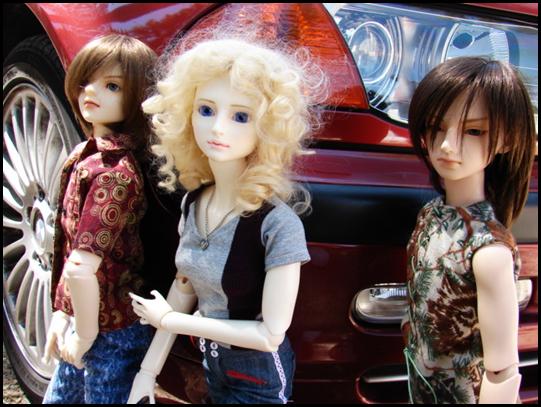 <![endif]>
**owl shriek**
Hiro: Oh yeah – what about Hibou? I'm not volunteering to round her up, but –
Fenchurch: Oh – maybe Ms. Beamlette DID forget – or  --
Inigo: -- Maybe she trusts her to return home on her own…
<![if !vml]>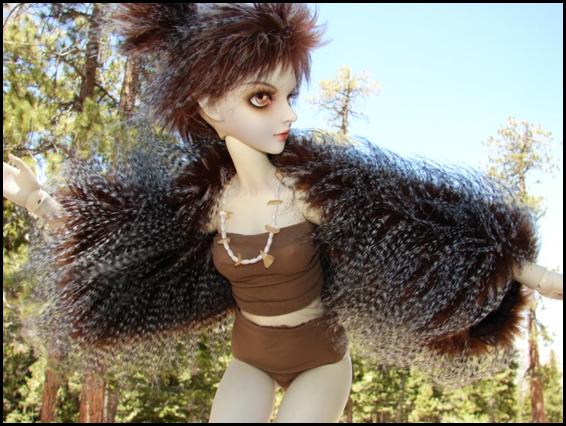 <![endif]>
Hibou: *hooooooo* -happy-is-Hibou-Ms.-Beam-lette-let-Hibou-nest-where-best!- *hoooo-hoo*!
Hiro and his dialogue provided by galatia9.
You didn't think Hiro would escape THIS meeting during his visit? Guess who…
<![if !vml]>

<![endif]>
[Home]            [Biographies]           [Stories]           [Links]
<![if !vml]>

<![endif]>