ANGRYSPARROW.NET
Much Ado About Something
Posted February 24, 2011
[Home]            [Biographies]           [Stories]           [Links]
<![if !vml]>

<![endif]>
<![if !vml]>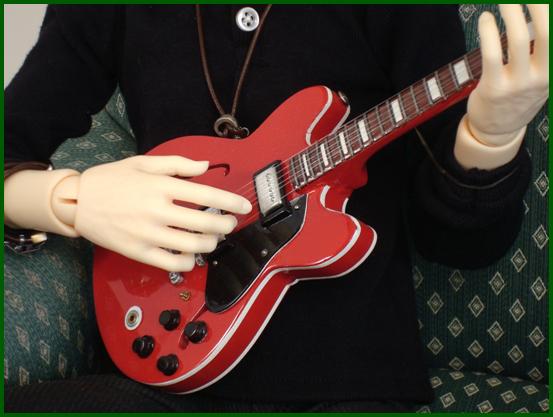 <![endif]>
**playing Badfinger's "Baby Blue"**
<![if !vml]>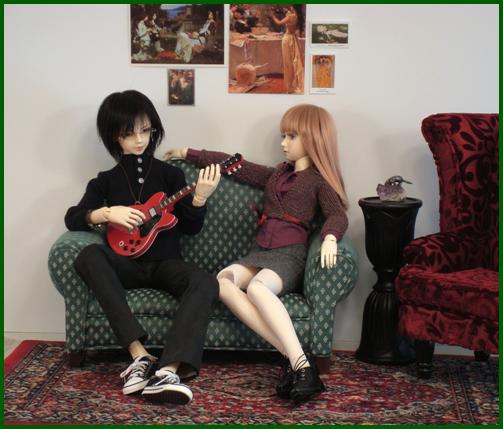 <![endif]>
Howell: Yeah… I got that one down right –
Ione: M-hm, that you do, then –
<![if !vml]>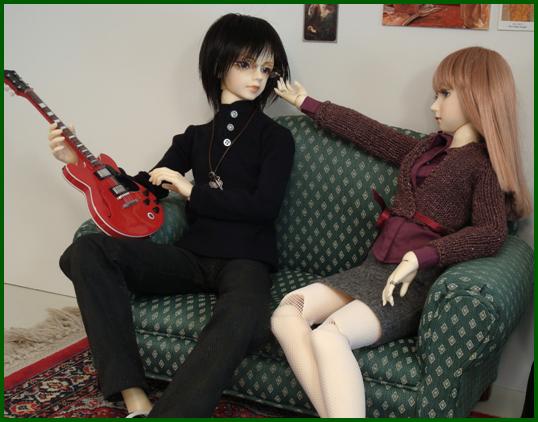 <![endif]>
Ione: Though I wonder why you've been working so on that song – is anyone around here feeling blue, then?... *plays with hair*
Howell: Heh, no; I just like the guitar licks'n all –
<![if !vml]>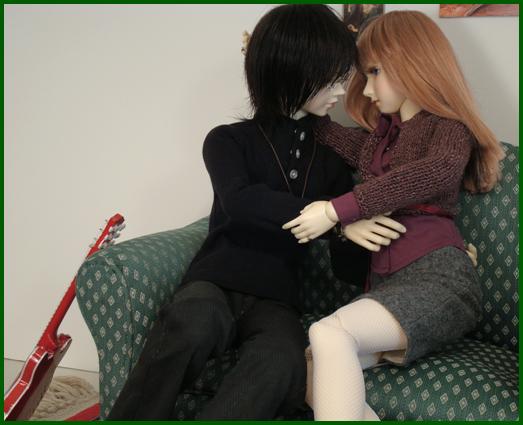 <![endif]>
Howell: Y'know, I'm never blue when I'm around you –
Ione: Is that so… I just might be thinking the same thing – hmmmm…
<![if !vml]>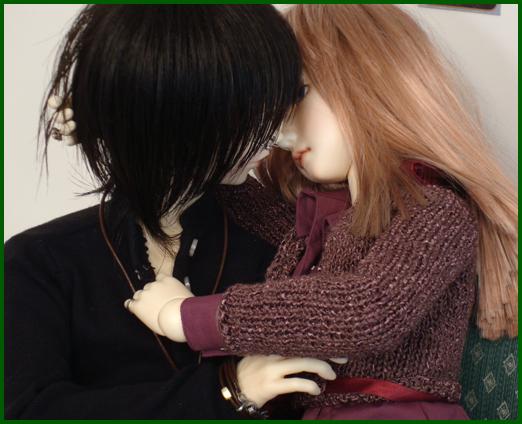 <![endif]>
Howell: How about a snog, then, hmmmm?...
Ione: M-hmmmmm…
**smooch-smooch**
<![if !vml]>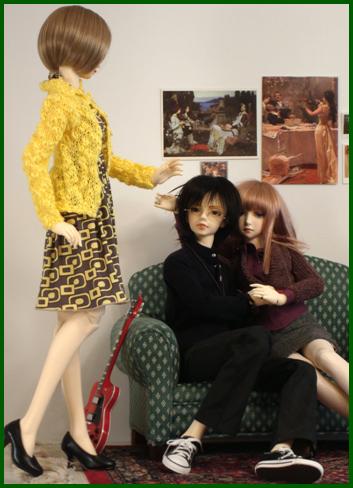 <![endif]>
Nigella: *chirpily* "No Sex Please, We're British"!
Howell: But we ain't in Britain now, are we, so don't be a buzz-kill, 'Gella! *glare*
Ione: Oh well, keeps us honest, she does – *snicker*
<![if !vml]>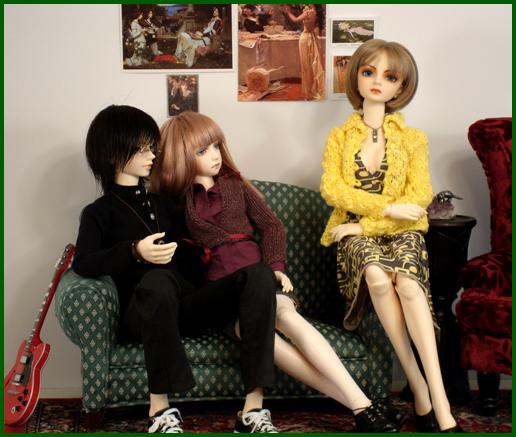 <![endif]>
Howell: Since it appears yer not goin' away any time soon, 'Gella, what's all this about?
Nigella: Our little brother had the temerity to – to raise his voice – at ME, not five minutes ago! *huff*
<![if !vml]>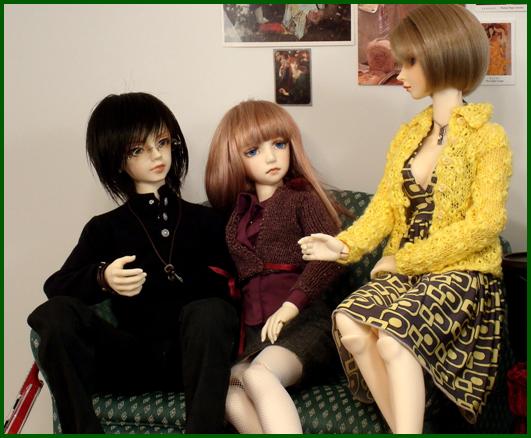 <![endif]>
Howell: You did give him a hand upside the head, then? And what's he going about raising his voice for, anyway?
Nigella: The girl he's been pining for is here visiting, so I couldn't let the opportunity pass to give her a push in his direction –
<![if !vml]>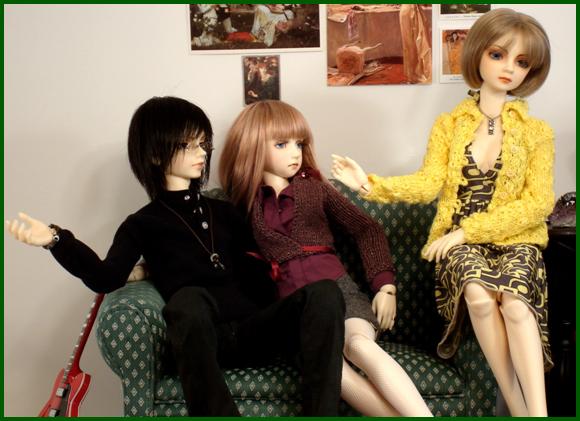 <![endif]>
Howell: Oh, here now, I'd do some bits of shouting at you if you started sticking your conk in MY business, then!
Nigella: Bother! I should know better than to try to explain this to YOU. He'd be alone forever, and living over a garage the rest of his days, if it were left to you –
<![if !vml]>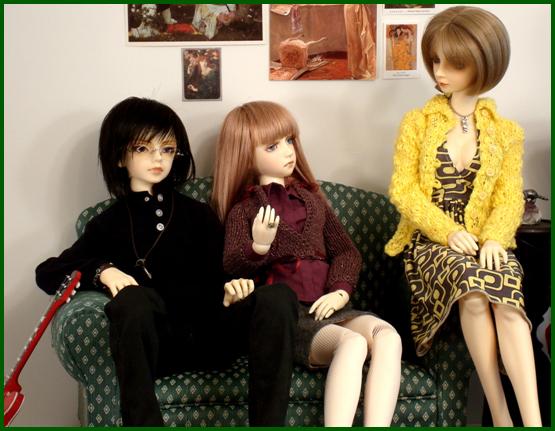 <![endif]>
Howell: *snort*…
Ione: So 'Gella, you say Smythe has been "pining" for this girl, yet he became irate when you tried to help –
Howell: S'meddling, call it wot it is!
Ione: Now Howell love, your opinion isn't a mystery. What is, to me at the moment, is that of the girl in question here. Do she or don't she like Smythe?
Nigella: I gathered that she did at one time; however, she caught Smythe out in one of his little schemes, which she refuses to overlook. How could one take those SO seriously, I ask you –
<![if !vml]>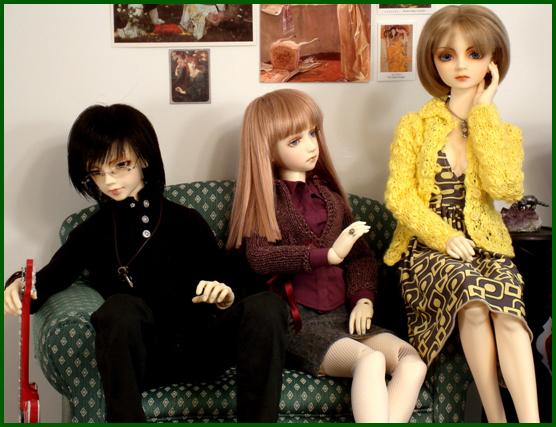 <![endif]>
Ione: Oh, then this girl don't trust him! She must be a serious one, I take it –
Nigella: Ah – I think I see now… yes… though you know, if she'd go along, she could be of benefit to him. Keep him on the proverbial straight and narrow –
<![if !vml]>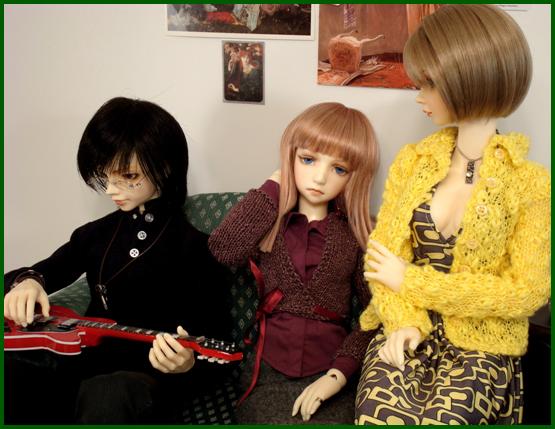 <![endif]>
Ione: Eh, but it's a big responsibility, nudging 'em along. Maybe she don't want that. Just 'cause they fancy you, well, that's not enough, is it then?
Nigella: You have a point, Ione – though what else is it all about, anyway? Boys and men are always in need of motivation; that is why WE are here!
<![if !vml]>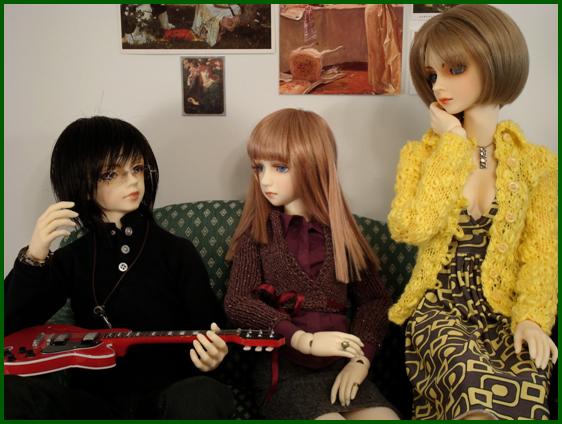 <![endif]>
Howell: Don't make daft generalities, 'Gella. The point is, Smythe's always been in the middle'o it since Mum popped him out!
Nigella: Oh yes, yes – I DID tell her about how you and I would pinch him, and get him in a fuss –
<![if !vml]>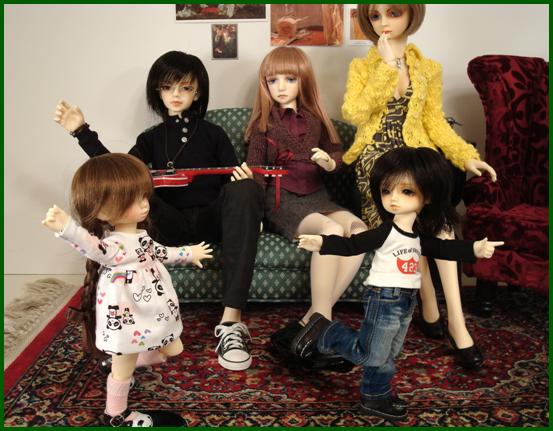 <![endif]>
**stampeding feet**
Little Howell: Leg it, 'Gella, we gotta hide from Mum! –
Little Nigella: Owwww, she gets SO mad when Smythe cries!
Howell, Ione, Nigella: ….!!!
<![if !vml]>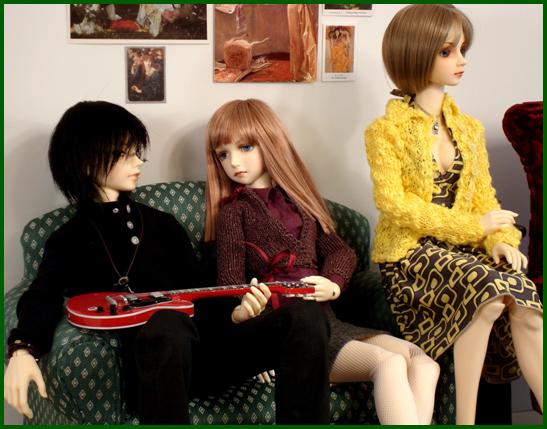 <![endif]>
Howell: Hey, 'Gella, are we barmy, or what – I think I saw US –
Ione: And weren't you a cute one then –
Nigella: No… no, I  was cuter…
Ah, the Spatial Anomaly strikes again!
More childish glee puts a damper on someone's day in –
<![if !vml]>

<![endif]>
[Home]            [Biographies]           [Stories]           [Links]
<![if !vml]>

<![endif]>