ANGRYSPARROW.NET
La bella Lorenza (Souldoll Hye), in mourning for...
Posted June 27, 2007
[Home]            [Biographies]           [Stories]           [Links]
<![if !vml]>
<![endif]>
<![if !vml]>
<![endif]>
…her beloved father the Duke. Now her brother must carry out the promised betrothal her father contracted for her a few months before his untimely death…
<![if !vml]>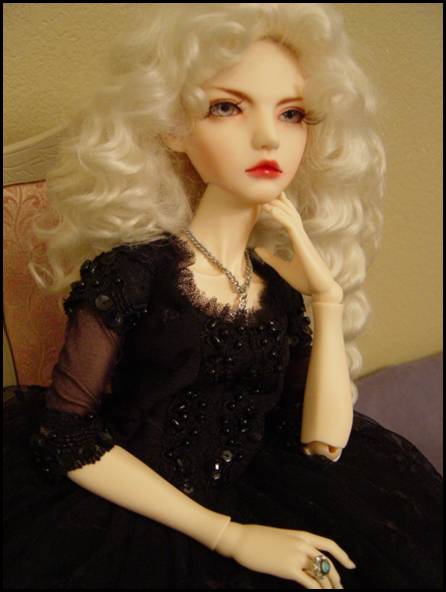 <![endif]>
Lorenza understands the family's fortune dwindles, and this marriage will bring much-needed filthy lucre. Gowns and jewels do not magically appear, like in the old fairy tales her nurse used to tell her. Still, …
<![if !vml]>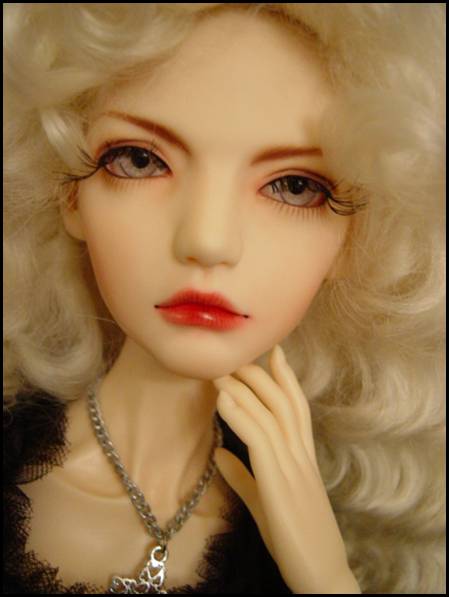 <![endif]>
Marriage to a real-life troll of a man -- is it worth bartering your life for?…
Lorenza's gown is the Haute Doll exclusive for Dollectable. Mohair wig from Grace (loooong ago!). Ring by orangebabydolly. Eyes are Soom 14mm Spotted Grey.
Will she escape her fate?...
Kaida, Kenzo's sweetheart, posted her vacation pics on Realm of Resin, and posed the question, "What is missing from these pics?" – namely, Kenzo. To which he responded –
No fair, Kaida -- school's out, and you're making me take a QUIZ!
<![if !vml]>
<![endif]>
[Home]            [Biographies]           [Stories]           [Links]
<![if !vml]>
<![endif]>