ANGRYSPARROW.NET
Good thing Ms. Beamlette took ME to the LA Dolpa!
Posted November 28, 2007 by Tabitha
[Home]            [Biographies]           [Stories]           [Links]
<![if !vml]>

<![endif]>
<![if !vml]>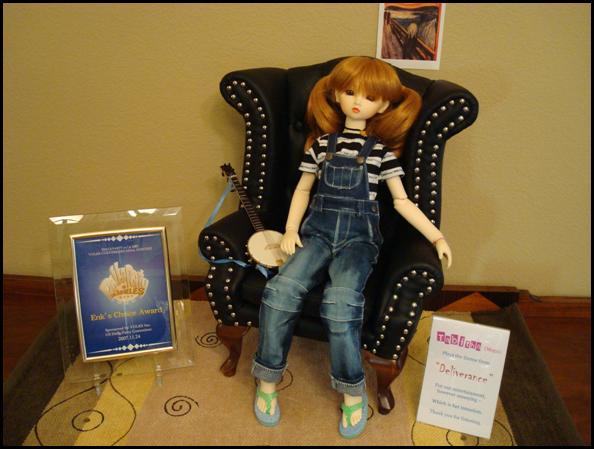 <![endif]>
Not that I'd let her get away with NOT taking me! I told her MY talent would be perfect for the "movie" theme of the Customize Contest –
<![if !vml]>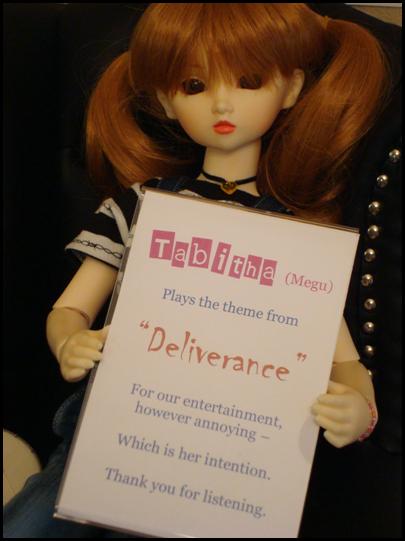 <![endif]>
She thought we should have this sign to warn everybody *smirk*.
<![if !vml]>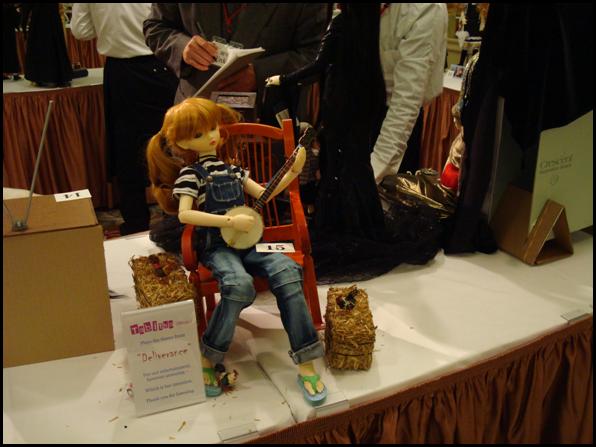 <![endif]>
beamlette: This was Tabby in situ  for the contest… I concealed a tiny MP3 player with speakers behind the sign, and set it to "repeat". It drove some of the Volks workers nuts during the dinner party, LOL…
<![if !vml]>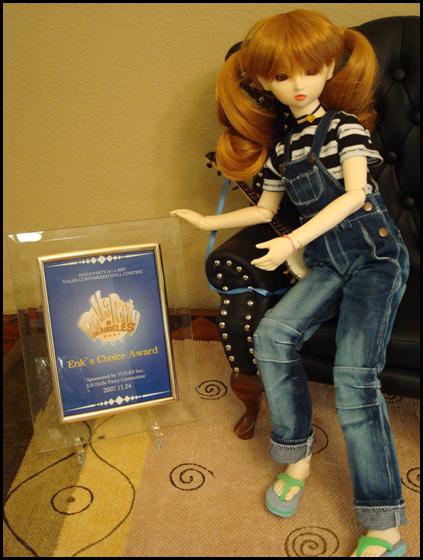 <![endif]>
Ms. Beamlette was really surprised when she heard that we'd won this award… but I wasn't!
<![if !vml]>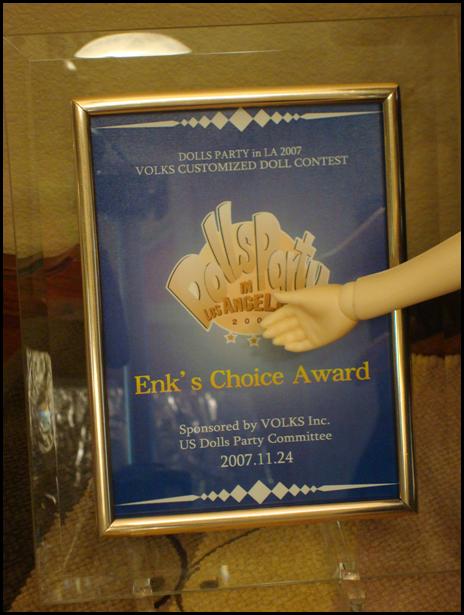 <![endif]>
See, this was Mr. Enk's award – and I'm one of Mr. Enk's most important sculpts –
<![if !vml]>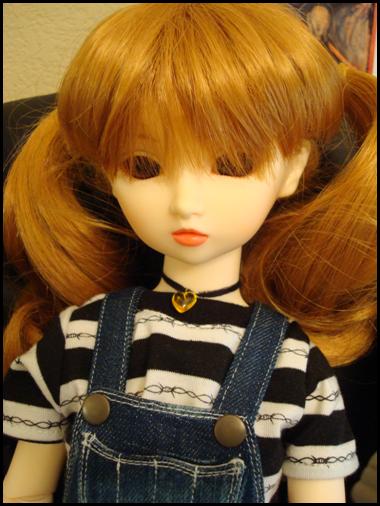 <![endif]>
He used to play recordings of Bluegrass music while he sculpted me, which is part of why I like the banjo. The other reason is because it annoys  people – the part I like best *snort*.
<![if !vml]>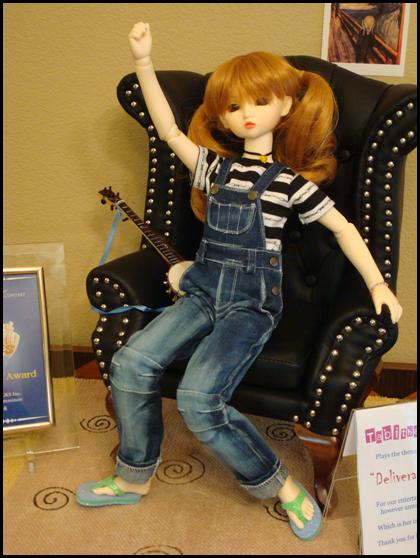 <![endif]>
Thank you, Mr. Enk! And to everyone else – I won! Power to the Resins! IN YOUR FACE!!!! WOOOOOOOO!!!!!
<![if !vml]>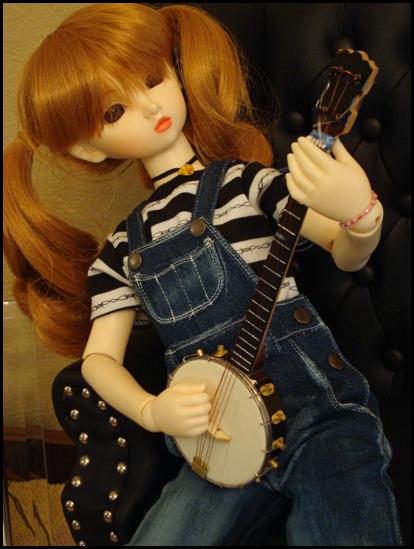 <![endif]>
Let's ROCK!!! **mad strumming riff**
Regards,
Tabitha Cusack
Earplugs, anyone?
Any time of year, romance is in the air for resins; guess who?
<![if !vml]>

<![endif]>
[Home]            [Biographies]           [Stories]           [Links]
<![if !vml]>

<![endif]>