ANGRYSPARROW.NET
In Honor of Father's Day
Presenting My Resin Dads
Posted June 19, 2010
[Home]            [Biographies]           [Stories]           [Links]
<![if !vml]>

<![endif]>
Tancredi, with his tiny but precocious daughter Lovechild –
 <![if !vml]>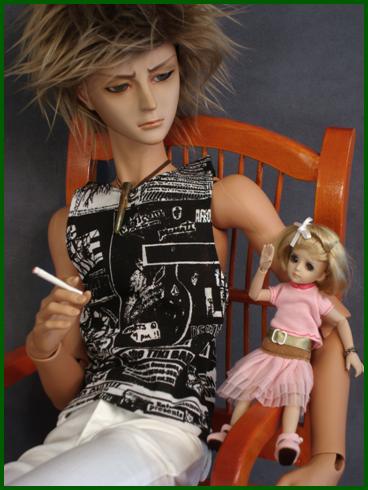 <![endif]>
Tancredi: Ma petite framboise, 'ow you twee-st your lee-tle visage – pourquoi?
Lovechild: *sigh* Papa, you just don't get it, do you? Pas de fumer, s'il vous plait! *cough*
Giles Blodgett, playing with his adorable daughter, Bliss –
<![if !vml]>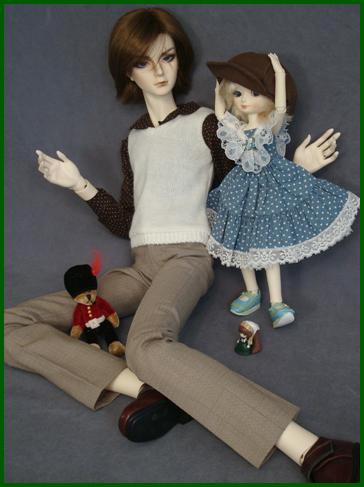 <![endif]>
Imriel, proud papa of Garlyth –
<![if !vml]>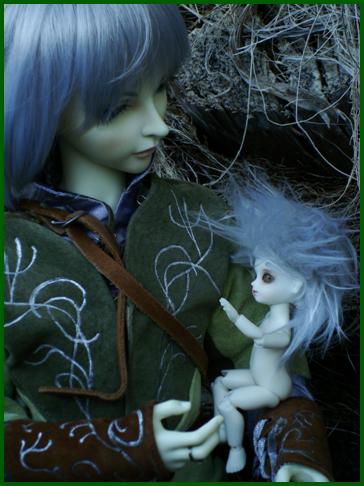 <![endif]>
Garlyth: *hoo*-momma-say-you-dove-where-you-WINGS? *hoo*
Imriel: In my heart, little one, in my heart… *smile*.
Tony Cusack, Tabitha and Chance's dad, in happier days gone by. Tabby sure is Daddy's Girl.  <![if !vml]>

<![endif]>
<![if !vml]>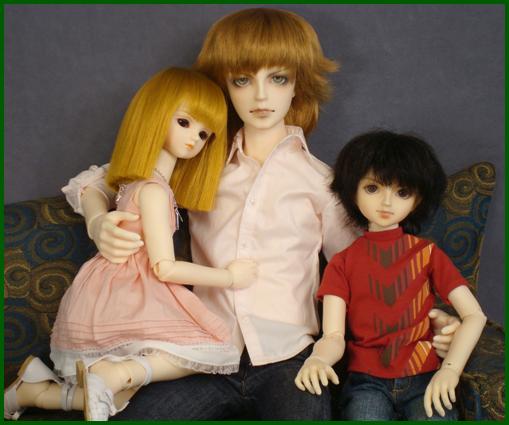 <![endif]>
Joseph Tait, father to David, Winslow and Aaron, uncle (her mom's brother) to Fenchurch. And his wife, Cheryl (her face-up wasn't ready in time for the Mother's Day post) –
<![if !vml]>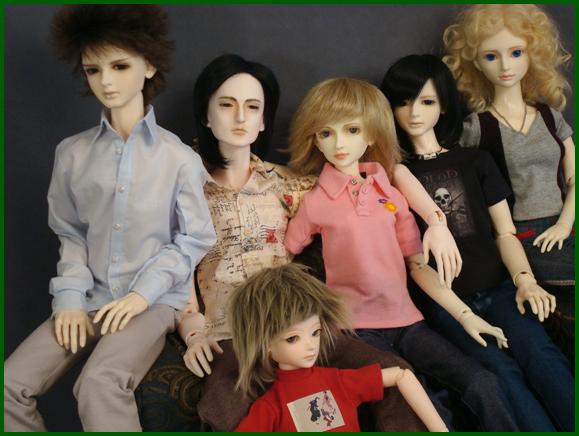 <![endif]>
Okay, gang, take 5… (Hmmmm, I think we have a visitor – Varius lurking in the background – )
<![if !vml]>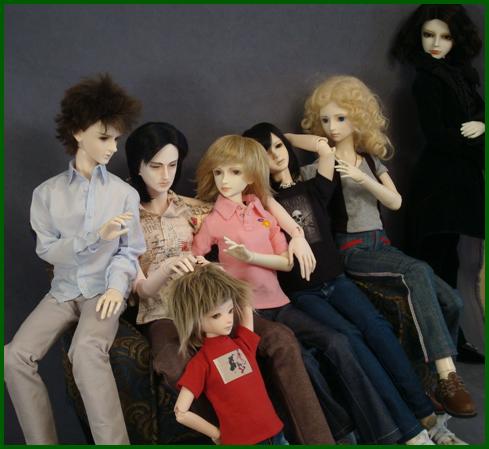 <![endif]>
I almost forgot; Varius had two young children at the time he became a vampire. No doubt this has reminded him of them…
<![if !vml]>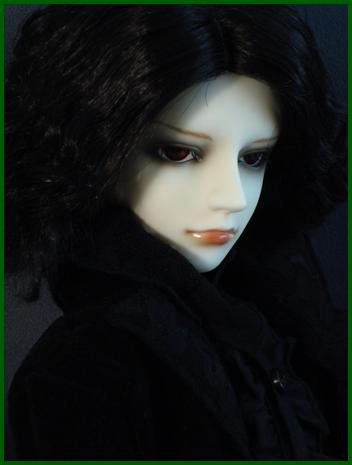 <![endif]>
He mentioned his long-ago mortal family in: Rendezvous with a Vampire
Randall Amick, laissez-faire dad to Fenchurch and her older half-brother Easton, doing what he does best, being good-looking AND annoying all at once –
<![if !vml]>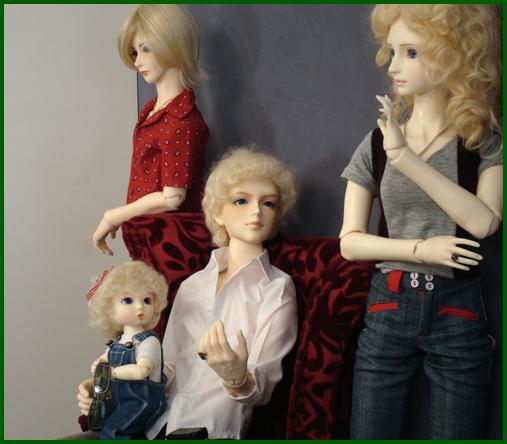 <![endif]>
Randall: Man, this is one crazy house you live in, Fen – though I like seeing your baby self again. She always liked me *chuckle* –
Fenchurch: Fine, SHE can do all the liking of you she wants; I'm old enough to KNOW better!
Easton: Yeah… it's all about Fen, ALL the time… *grumble*.
 Basil Sinclair, not exactly the world's most doting dad, with his assorted brood –
<![if !vml]>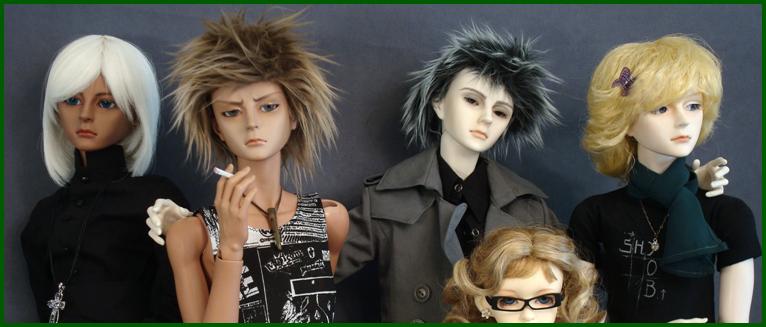 <![endif]>
Basil: How d'ye like my strapping sons? Though the one on me left is a great fine poofter, if ever there was, HAR! Oh yeah, and the little runty lass, mustn't forget about HER, harharhar!
Persephone: As regards you, Pater, I endeavour to do so daily, if not hourly –
Once again, the Sparrows are without a parent to show for themselves –
<![if !vml]>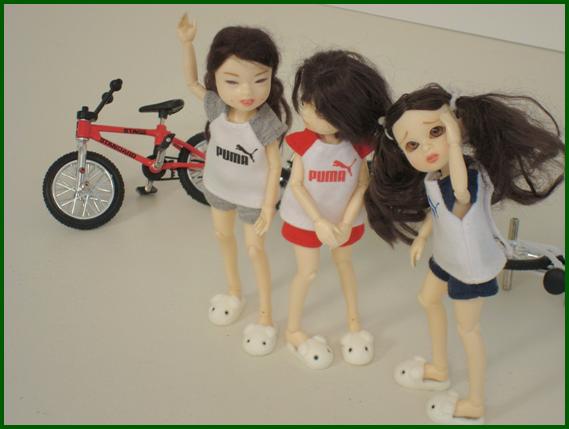 <![endif]>
Buddha Girl: Eh, wen de las' time we SEE our fadder, huh?
Angry Sparrow: Don' remem'er – do you?
Tragic Plum: Ooooh, after seeing those last two fathers, maybe we're LUCKY… oooooooh…
I can't even begin to imagine what the Sparrows' father should look like! Someday… someday…
However, we won't have to imagine anymore what Tancredi's mom looks like; her debut is next –
<![if !vml]>

<![endif]>
[Home]            [Biographies]           [Stories]           [Links]
<![if !vml]>

<![endif]>