ANGRYSPARROW.NET
E'Clair Prepares Lovechild for Easter Fun – I think…
Posted April 9, 2009
[Home]            [Biographies]           [Stories]           [Links]
<![if !vml]>

<![endif]>
<![if !vml]>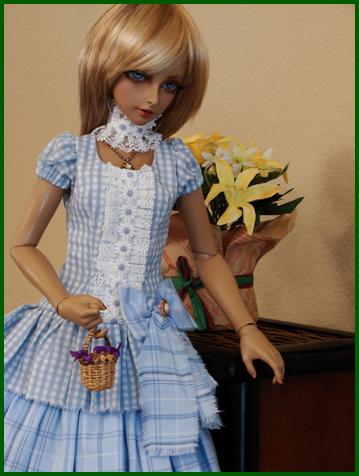 <![endif]>
E'Clair: You look so pretty in your new dress, my little Lovechild! Are you ready for the egg hunt? I have your basket here –
<![if !vml]>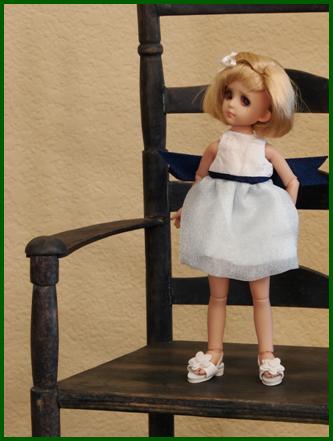 <![endif]>
Lovechild: I'd rather not, Maman. It makes no sense to me –
<![if !vml]>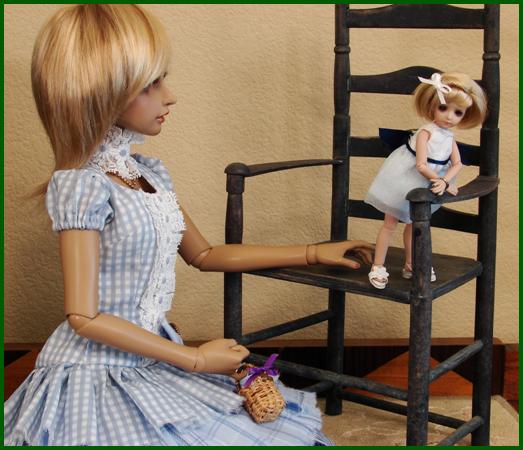 <![endif]>
E'Clair: Makes no sense? How do you reckon that, sweetie?
Lovechild: I've been doing some serious thinking on the whole thing –
<![if !vml]>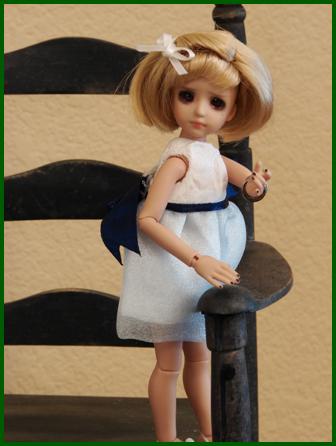 <![endif]>
Lovechild: Why on earth would a rabbit be in the business of dealing with chicken eggs? And hiding them, so little human boys and girls can find them – of what benefit is it to any of the parties involved? I mean, who knows how the eggs were prepared – does the FDA know about this?
<![if !vml]>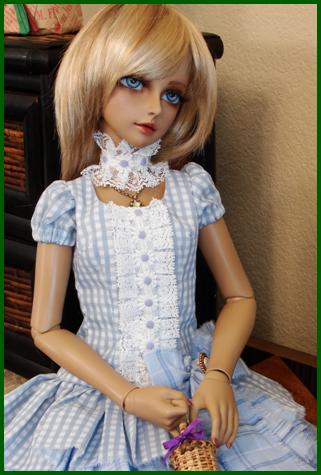 <![endif]>
E'Clair: Oh, sweetie – I think you think too much sometimes. Honestly, you have NO sense of whimsy. I do wonder where you got that; I doubt from your papa, or me!
<![if !vml]>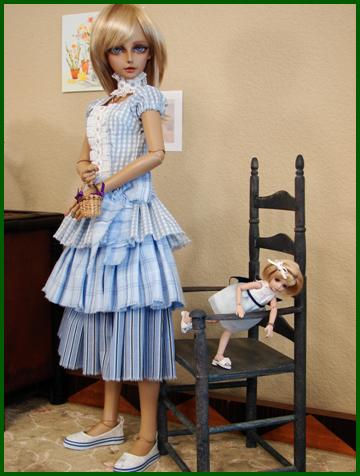 <![endif]>
E'Clair: Well, then – I see you are firm in your convictions. No Easter egg hunt for you this year?
Lovechild: That is correct – this year, or any other…
<![if !vml]>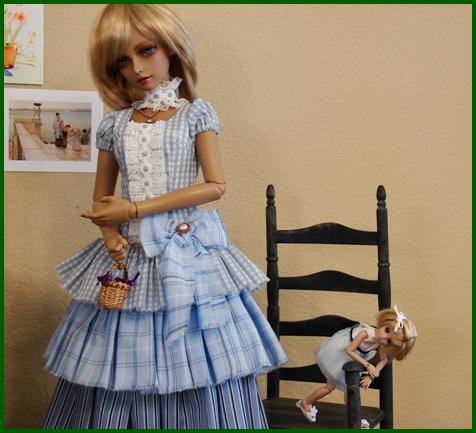 <![endif]>
E'Clair: Your little friends will surely miss you at the hunt – especially Moth. I know she was looking forward to it, and you with her –
Lovechild: So? She talks too much, asks too many silly questions. I won't miss it, or her!
<![if !vml]>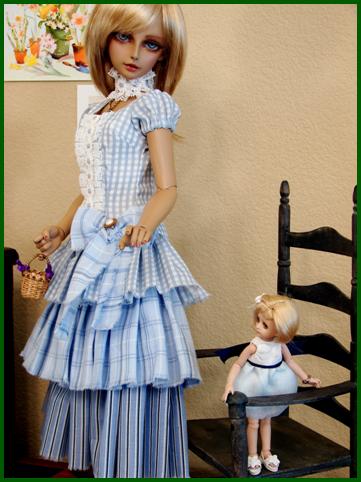 <![endif]>
E'Clair: That's a shame, and after I got you such a lovely Easter basket – so big, and chock-full of nice candies and a chocolate bunny taller than you. I suppose I could pass it along to Moth; it will please her very much, I'm sure –
Lovechild: Oh?... *pause*  You – would give it ALL to her? Hmmmm…
<![if !vml]>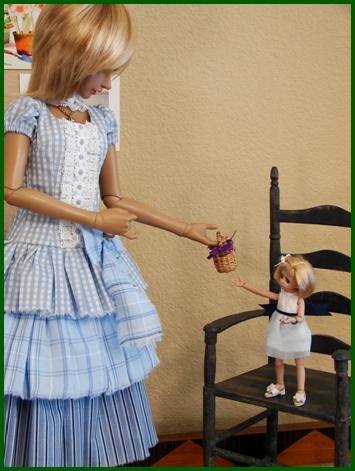 <![endif]>
Lovechild: Please give me the basket, then, Maman; I have changed my mind. Moth may get sick if she eats too much candy; I wouldn't want that on my conscience.  Though you know, this sets a bad precedent, bribing me with candy –
E'Clair: I will keep that in mind, sweetheart *chuckle*. Here's your basket!
<![if !vml]>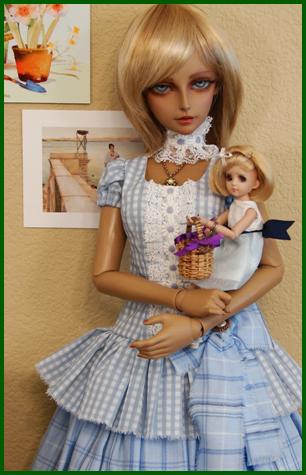 <![endif]>
E'Clair: Before we go, let's pose for a mother-daughter portrait. Smile for the camera, sweetie.
Lovechild: I AM smiling, Maman – can't you tell? *grimace*
For now, E'Clair seems to be taking in stride her little girl's prickly temperament.
Easter provided a sweet opportunity to introduce this pair of sisters, getting ready for holiday fun –
"What a Pretty New Easter Dress, Sophie..."
<![if !vml]>

<![endif]>
[Home]            [Biographies]           [Stories]           [Links]
<![if !vml]>

<![endif]>