ANGRYSPARROW.NET
"What a Pretty New Easter Dress, Sophie…"
Posted April 11, 2009
[Home]            [Biographies]           [Stories]           [Links]
<![if !vml]>
<![endif]>
<![if !vml]>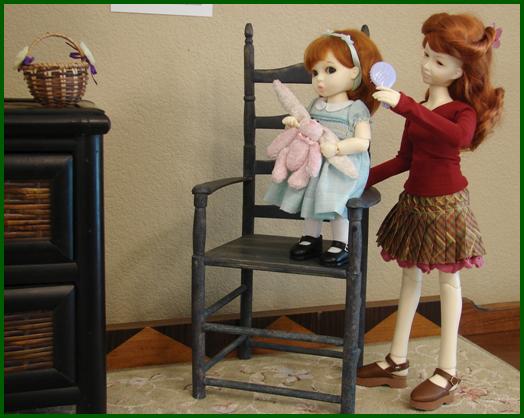 <![endif]>
Yannick: Hold still, Sophie – I'm almost done brushing your hair. Then we'll be ready for the Easter egg hunt –
Sophie: Uh-huh… I be still –
<![if !vml]>
<![endif]>
Sohpie: You all done, Yanni? Kin I move? –
<![if !vml]>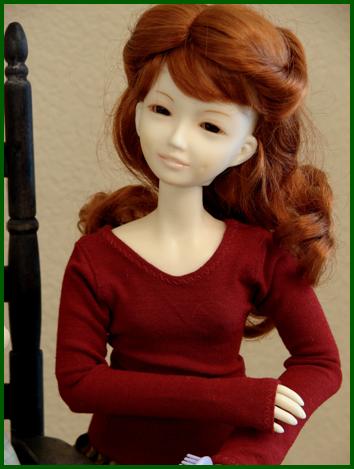 <![endif]>
Yannick: Yup! Be a wiggle-worm all you want now *giggle*.
<![if !vml]>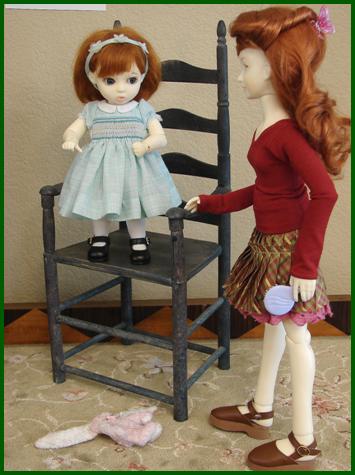 <![endif]>
**plop**
Sophie: Oh-oh, oh-oh, Yanni – Mister Bun dropped – oh, oh, oh – !
Yannick: Poor Mister Bun – good thing he's all soft and floppy – you drop him a lot, you know.
<![if !vml]>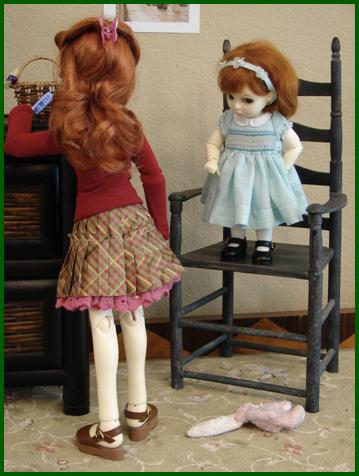 <![endif]>
Sophie: M-mister B-bun… oh oh oh… *sniff*
Yannick: Don't cry, Sophie – I'll pick him up as soon as I put down the brush; just a sec –
<![if !vml]>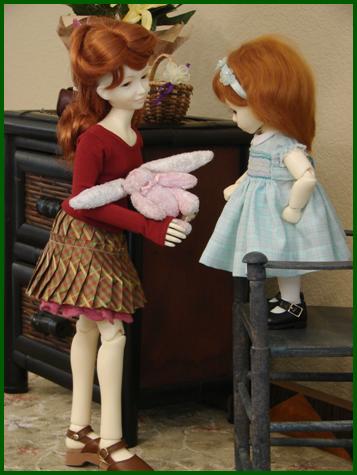 <![endif]>
Yannick: Here you go – see, Mister Bun is OK, and he knows you didn't mean any harm –
Sophie: Ohhhh, Mister Bun…
<![if !vml]>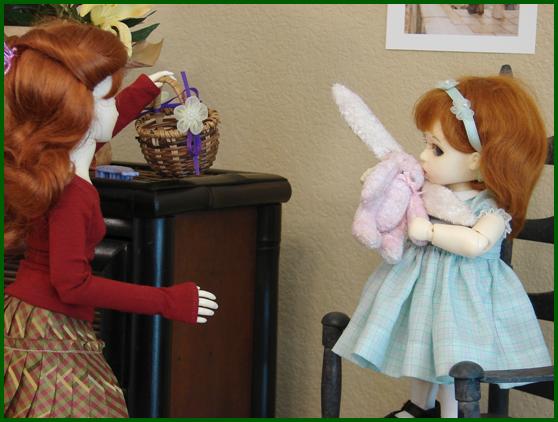 <![endif]>
Yannick: Let's not forget the Easter basket, for all those eggs we're gonna find today –
Sophie: Mister Bun, I sowwy – an' make 'oo better *kiss*…
<![if !vml]>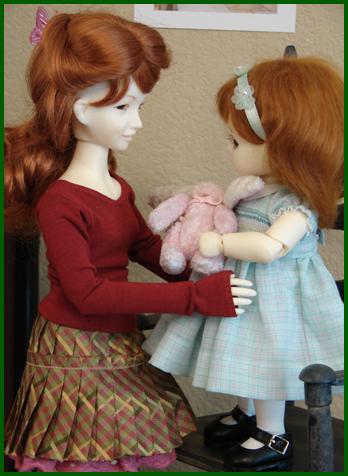 <![endif]>
Yannick: Are you'n Mister Bun ready to hunt eggs? Here, let me help you down –
Sophie: Help Mister Bun, too – don' wan' him fall ag'in –
Yannick: No we don't, promise!
<![if !vml]>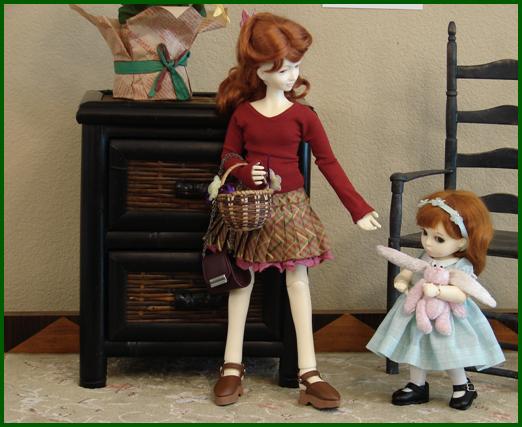 <![endif]>
Yannick: Okey-dokey, off we go – take my hand?
Sophie: No… I gotta hol' Mister Bun's han's…
Yannick: Haha! Well, just stay close to me, then – I'll watch out for you both.
(This seemed like a fun way to introduce the sisters, and showcase Sophie's perfect little dress, made by Zone of Zen's/Realm of Resin's Darling Elizabeth! Thanks again, DE.)
Gotta love when wee ones show their independence!
What's Easter without an Easter egg hunt, and this one's a doozy, courtesy of the Sparrow Sisters...
A-Easter Egg Hunting We Will Go
<![if !vml]>
<![endif]>
[Home]            [Biographies]           [Stories]           [Links]
<![if !vml]>
<![endif]>