ANGRYSPARROW.NET
My little day-before-Christmas-Eve outing
Posted  December 24, 2006 by Fenchurch
[Home]            [Biographies]           [Stories]           [Links]
<![if !vml]>

<![endif]>
<![if !vml]>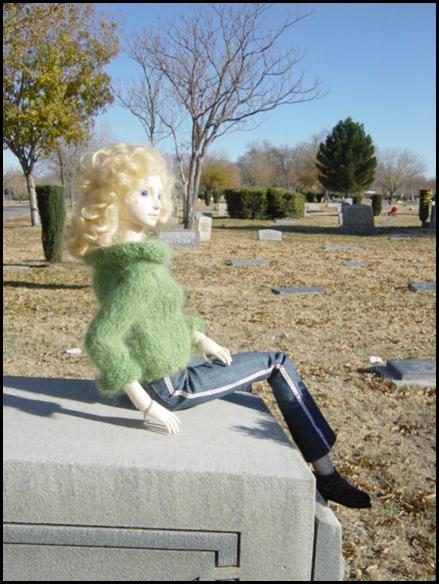 <![endif]>
Ms. Beamlette was going out yesterday afternoon with some friends, and she took me along. First we went to the old city cemetery to visit her father and grandparents. You can see what a nice sunny day it was -- but still a little chilly...
<![if !vml]>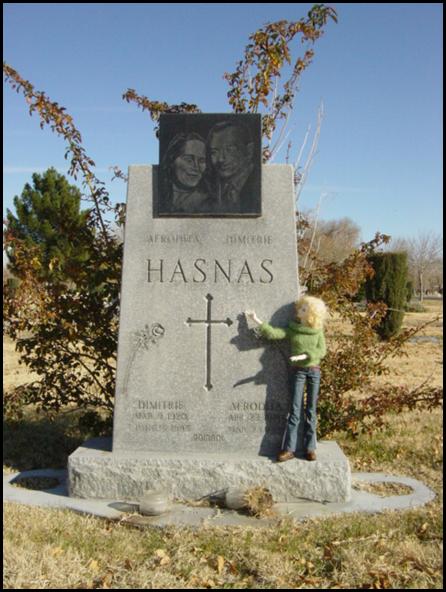 <![endif]>
I think this is the coolest tombstone, of a Gypsy couple, with their portrait etched in the darker stone. You might say it's romantic.
<![if !vml]>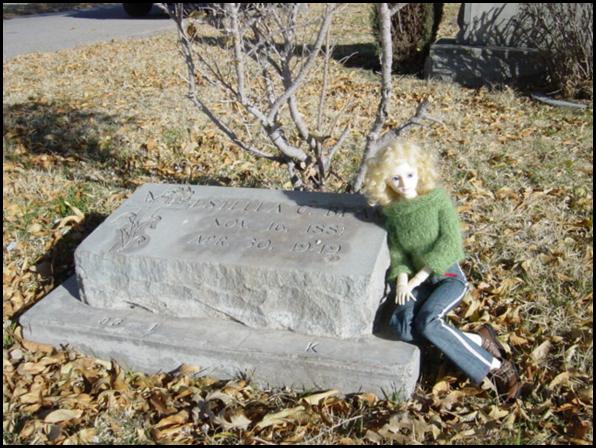 <![endif]>
And this is Ms. Beamlette's grandmother's stone. She never got to know her grandmother, like I did mine...
<![if !vml]>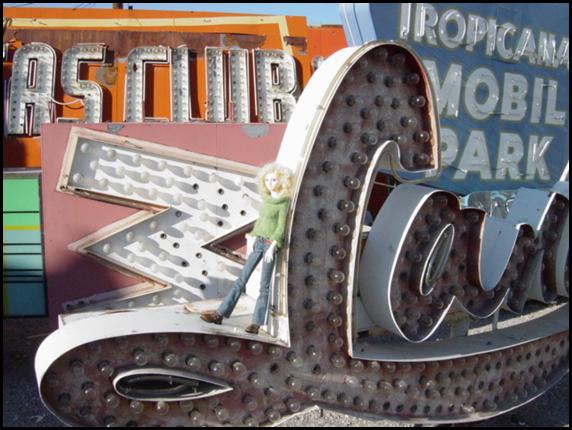 <![endif]>
Then, we went to a nearby electric sign boneyard that was open for free tours that day. They're not the nicest ones, but it was still fun to see -- everyone was trying to remember where some of them used to be -- 'way before MY time!
<![if !vml]>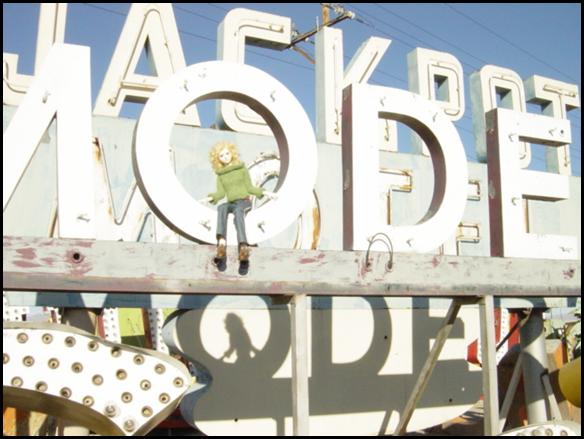 <![endif]>
They wouldn't let photos be taken, except by the people supervising the yard. So a nice guy took these pics with Ms. Beamlette's camera and supervision, and he seemed to enjoy us... see my shadow down there?
<![if !vml]>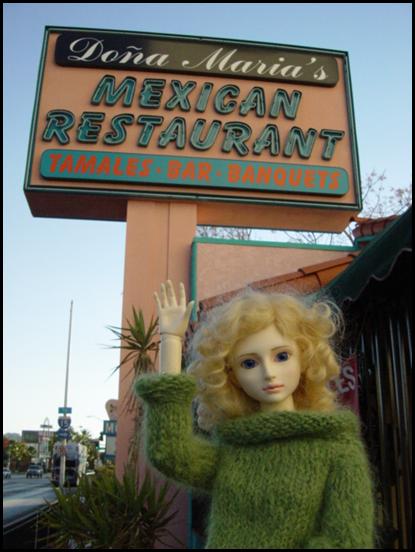 <![endif]>
THEN it was time to *eat*! My fave, Mexican food. We went to this restaurant because Ms. Beamlette's friends know the owners, and they're famous for their tamales.
<![if !vml]>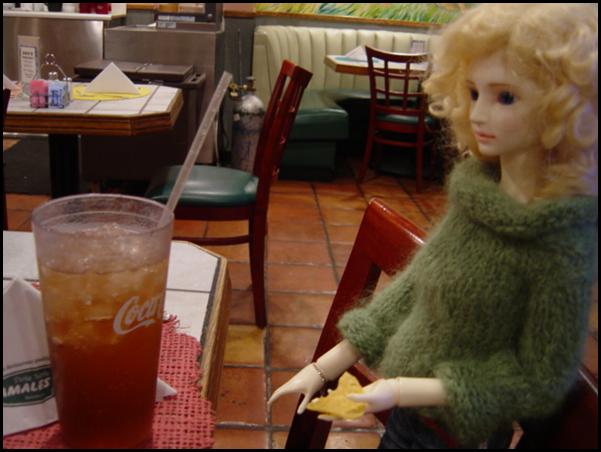 <![endif]>
We munched on chips and drank tamarind soda while waiting for our posole and tamales...
<![if !vml]>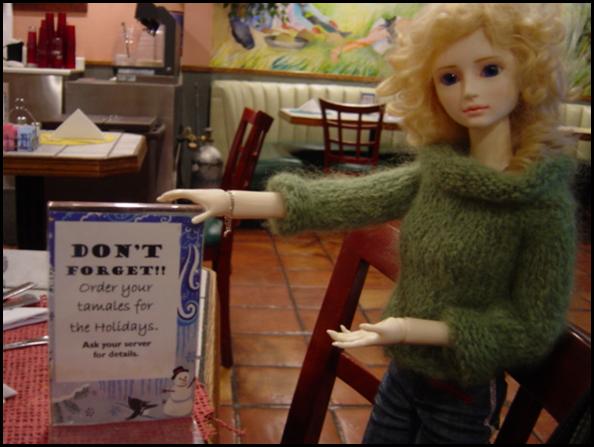 <![endif]>
See! You don't want to forget to get some of their MUY FAMOSO tamales -- yum!
<![if !vml]>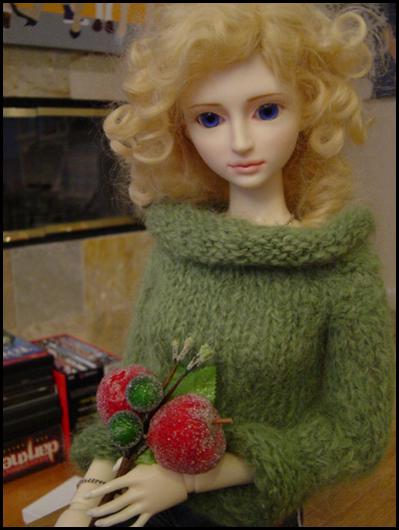 <![endif]>
Back at home... Wishing all you wonderful Zone of Zenners, who have been so nice to me this year, a VERY Merry Christmas, and the *best* 2007!
Regards,
Fenchurch Amick
 It wouldn't be Christmas without a visit from the Sparrow Sisters, in these two pieces:
What's sauce for the Christmas Goose?
<![if !vml]>

<![endif]>
[Home]            [Biographies]           [Stories]           [Links]
<![if !vml]>

<![endif]>