ANGRYSPARROW.NET
A Little *Clue* in Clara's Parlor
Posted October 27, 2007 by beamlette, Jill, and galatia9
[Home]            [Biographies]           [Stories]           [Links]
<![if !vml]>

<![endif]>
<![if !vml]>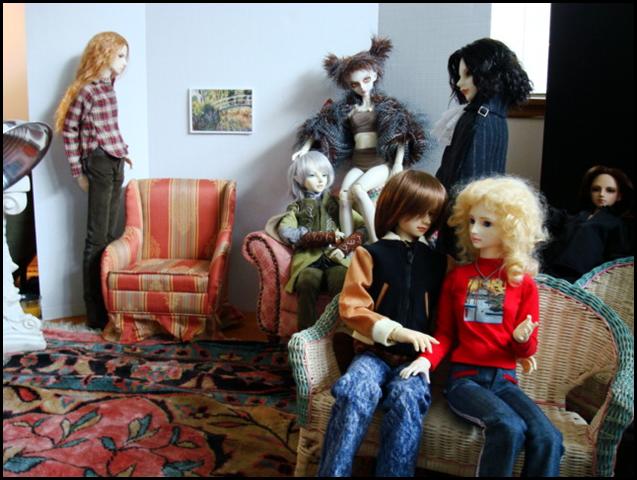 <![endif]>
 'Twas just another day at Guardian Clara's Home For Visiting Resins. Hiro and Fenchurch happily reunited; Varius eavesdropped; Sanar wallowed in his superiority; Imriel snuggled with his turtledove of love, Hibou. Eron, knowing how tetchy birds can be when watched, stood motionless to the side, observing…
<![if !vml]>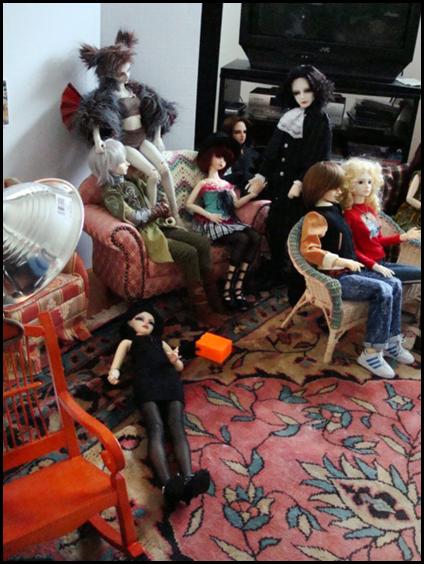 <![endif]>
Suddenly… and most mysteriously, Draculina is found laid out on the carpet! How could this have happened…?
<![if !vml]>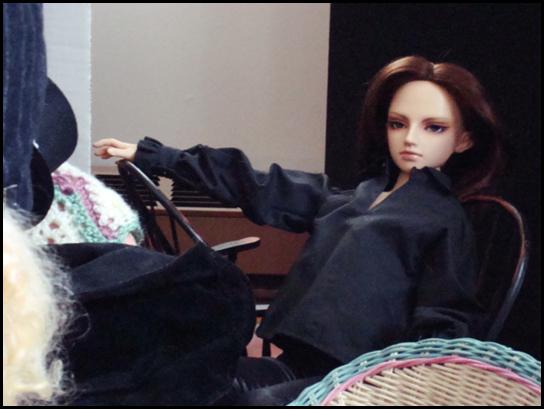 <![endif]>
Sanar: It most certainly wasn't ME who had anything to do with it! My wager is on that bloodsucker. *sneer*
<![if !vml]>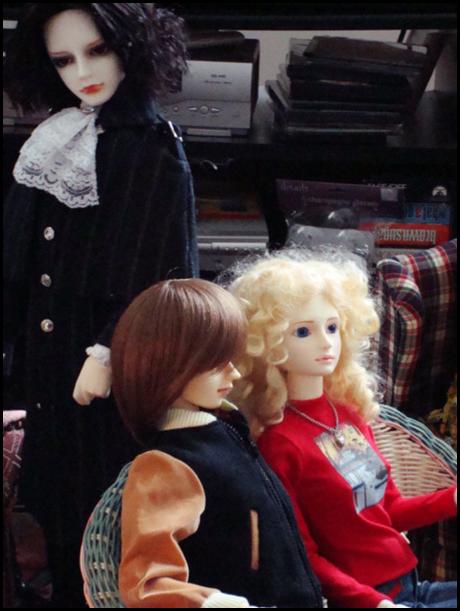 <![endif]>
Varius: Come now – I would never visit any harm on that graceful beauty, you troll. Besides, I have been here  all this time, keeping an eye on these innocent children…
Hiro: Bite me.
Fenchurch: Hiro, you should know better than to --
Hiro: Yeah, yeah.
<![if !vml]>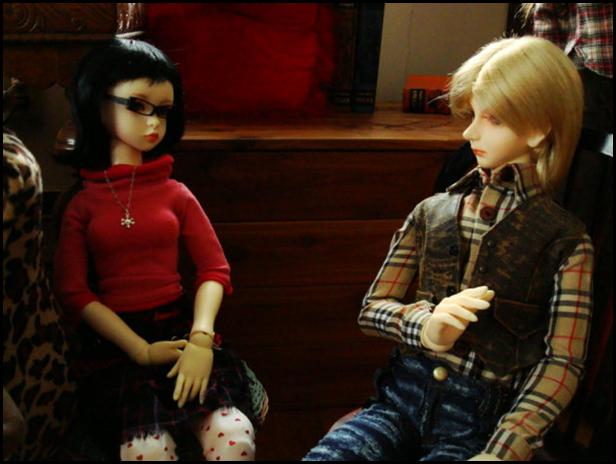 <![endif]>
Pete: You know, If you snap a couple ends off that snowflake pendant you're wearing, it'd be a silver cross. Might come in handy.
Persephone: Don't be ridiculous. He is not a REAL vampire.
<![if !vml]>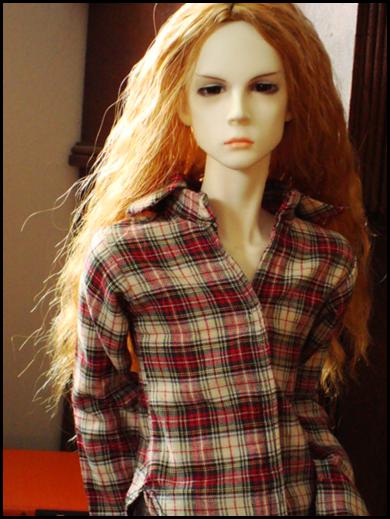 <![endif]>
Eron: Has anyone checked Laurelin's wine bottle? Maybe Draculina's just sleeping off a bender.
<![if !vml]>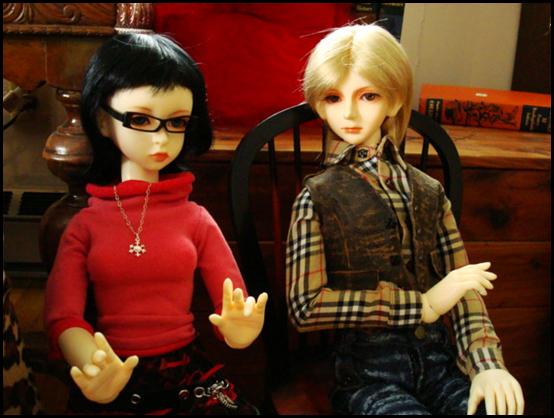 <![endif]>
Pete: So you don't think the guy with the fangs did it?
Persephone: Oh no, I think the whole scenario transpired THIS way –
<![if !vml]>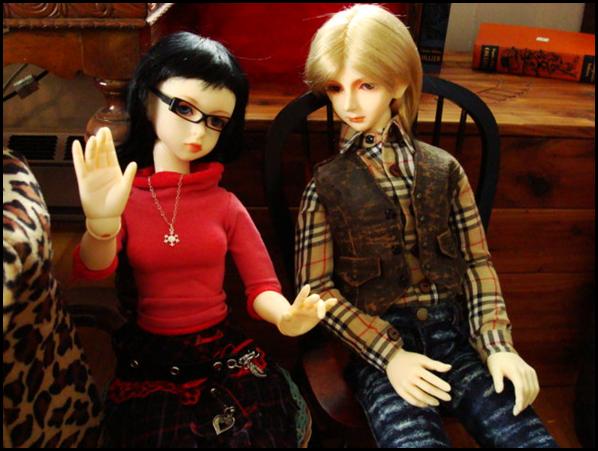 <![endif]>
Persephone: There was a dust-up in the conservatory, and a pot of petunias met its maker, saying, "Oh no, not AGAIN!" Yes, I'm certain of it!
Pete: You found Napoleon's mushrooms, didn't you?
Colonel Mustard was not available for comment…
Varius finds a willing victim – er – companion –
<![if !vml]>

<![endif]>
[Home]            [Biographies]           [Stories]           [Links]
<![if !vml]>

<![endif]>