ANGRYSPARROW.NET
My Christmas Décor,
Focused on the BJDs, of Course...
Posted December 22, 2011
[Home]            [Biographies]           [Stories]           [Links]
<![if !vml]>
<![endif]>
Like last year, I hosted my doll club party, which compelled me to put up my fake tree as a backdrop to the resins' antics. The staging area is my former dining room-turned photo studio (who gives dinner parties anymore?)…
<![if !vml]>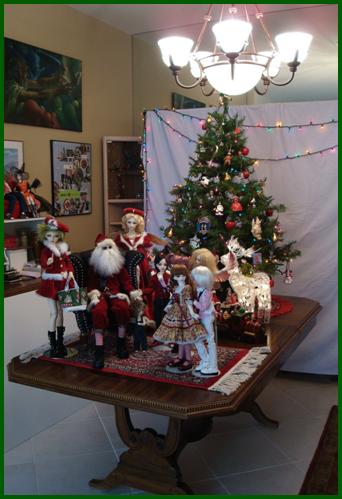 <![endif]>
The view as you walk past, heading to the living room –
<![if !vml]>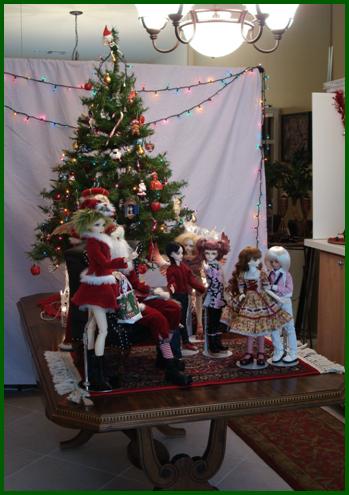 <![endif]>
– and stop to look...
<![if !vml]>
<![endif]>
Santa Blackie presides again, with Zimta subbing for Elfride, and Sister Angela keeping an eye on the wayward Washi at Blackie's knee. Who's come to talk to Santa this year?
<![if !vml]>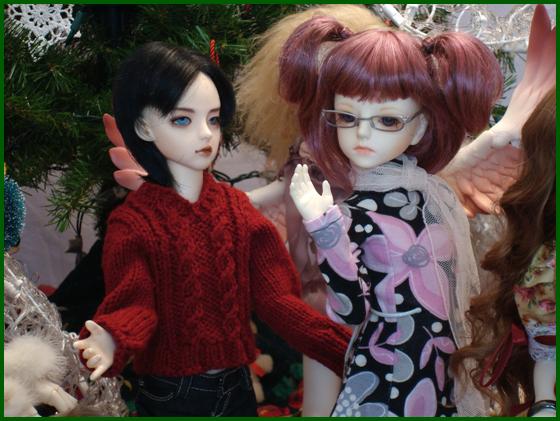 <![endif]>
Young JB: Heya, cutie, wanna join me on Santy's knee, tell him yer list? I bet you've been good this year, heheh –
Young Persephone: **waves hand dismissively** Firstly, I do NOT believe in Father Christmas, no matter the alias he chooses to operate under. Secondly, I have NO interest in sitting on the knee of one stranger, with yet ANOTHER stranger!
<![if !vml]>
<![endif]>
Pèlerine: 'Ippolyte, why do you 'ide behind me like that? Don't you want to talk to Père Noël?
Young Hippolyte: Oui…mais…mais…'e scares me! I should to 'ave written 'im a letter, instead *shudder* –
<![if !vml]>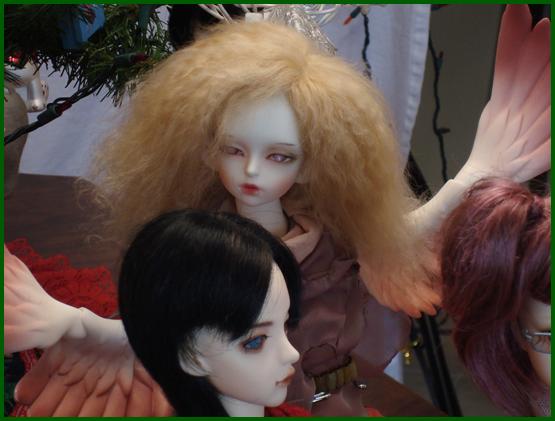 <![endif]>
Birdy Pèlerine: *softly* squeeeet-squeeet! **flaps wings**
<![if !vml]>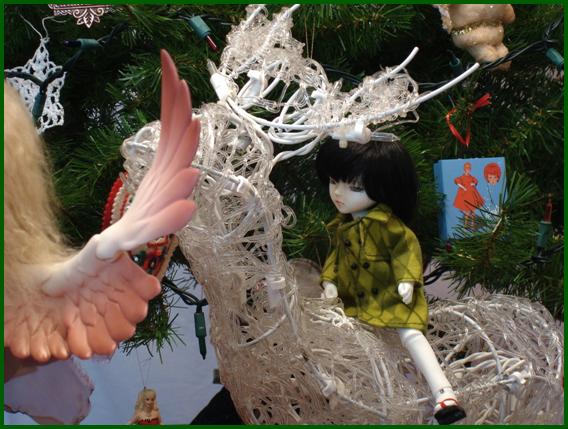 <![endif]>
Myrtle: #$&@! At this rate, I'll be here until New Year's, waitin' to talk to ol' Santy *grumble*…
<![if !vml]>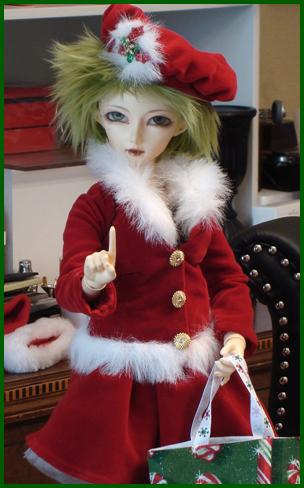 <![endif]>
Zimta: Nice you must be if candy from me you desire! Oh, and if Santy you wish to see *wags finger* –
<![if !vml]>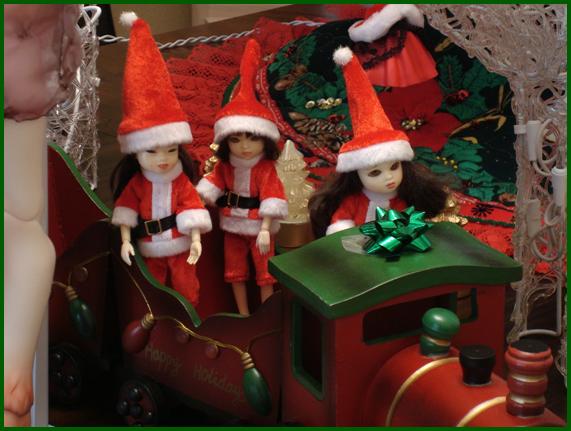 <![endif]>
Buddha Girl: Yeh, you get outta line, an' we put you back in it – 'WAY back!
Angry Sparrow: We Santy's muscle dis year –
Tragic Plum: Oooh, yes… it's our way of earning our keep, and our presents…ooooh…
<![if !vml]>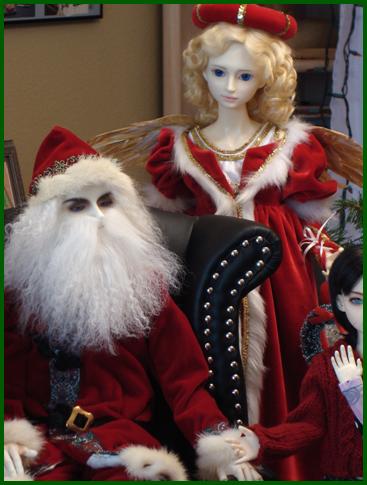 <![endif]>
Santa Blackie: Ho-ho-ho, kids, anytime ya decide ya wanna tell me yer Christmas lists… sheesh, Ms. Angel, I'm feelin' like a comedy club reject here!
Sister Angela: Just ignore the crickets… they're good luck, you know… *hums*.
<![if !vml]>
<![endif]>
Tiddlywink: Quit your whingeing, big guy – at least you aren't tied to a simulated treetop for the duration! Not that I'm complaining – the view's spectacular *wink*.
More merriment to come...
**~Santa BABY~** – er, Blackie!
<![if !vml]>

<![endif]>
[Home]            [Biographies]           [Stories]           [Links]
<![if !vml]>

<![endif]>