ANGRYSPARROW.NET
"To most kind and gracious Shak-kyo..."
Posted March 3, 2007 by Zimta
[Home]            [Biographies]           [Stories]           [Links]
<![if !vml]>

<![endif]>
<![if !vml]>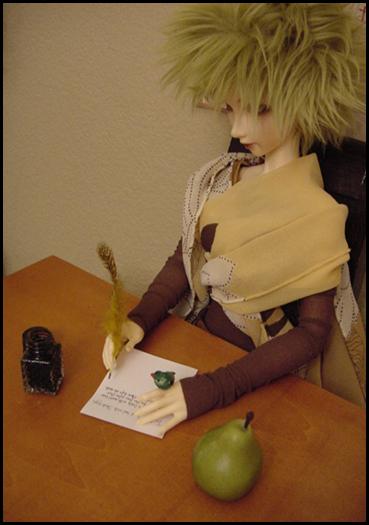 <![endif]>
 "Overwhelmed is Zimta with most humble gratitude for the fine gifts that from the hand of Shak-kyo are made.
<![if !vml]>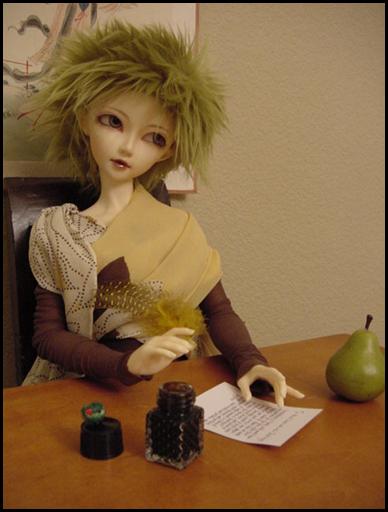 <![endif]>
 "Beautiful are your bonsai and tsuru  -- perhaps Shak-kyo would to teach Zimta which is which season, and please to tell Zimta that which is Shak-kyo's favorite, as sadly ignorant is Zimta of Shak-kyo's noble customs and personal tastes -- Zimta would not presume which to guess.
<![if !vml]>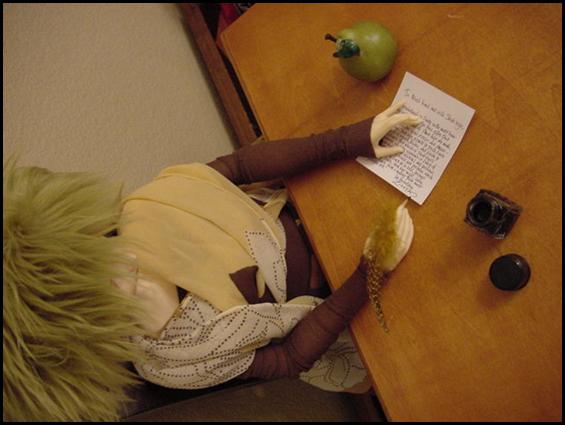 <![endif]>
 "If Zimta be so bold, perhaps educate Zimta, Shak-kyo might. Learn would Zimta from a master these most graceful arts.
"In friendship,
Zimta"
Kenzo finds himself in hot water with Oona regarding his lackadaisical communication to his sweet heart Kaida –
<![if !vml]>

<![endif]>
[Home]            [Biographies]           [Stories]           [Links]
<![if !vml]>

<![endif]>