ANGRYSPARROW.NET
Hey Mushroom Lady, >>>
Posted May 14, 2006 by the Sparrow Sisters
[Home]            [Biographies]           [Stories]           [Links]
<![if !vml]>

<![endif]>
<![if !vml]>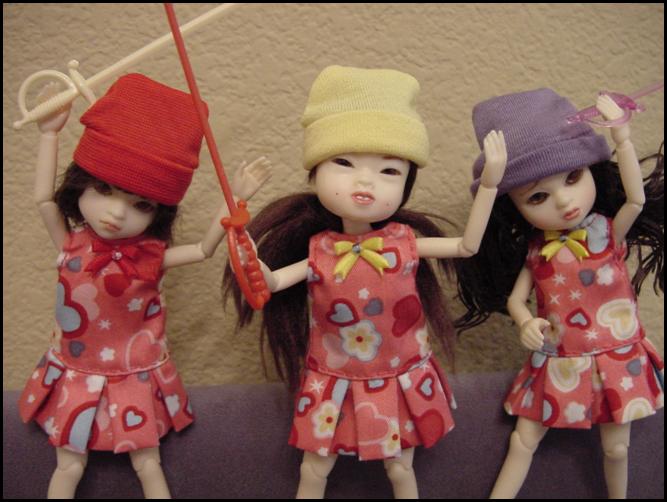 <![endif]>
Buddha Girl: We hear you doin' mean tings to our frien' Mr. Rhodry. You stop NOW, or we come kick you butt clear into next county!
Angry Sparrow: Yeh, we kick you butt good.
Tragic Plum: Yes, we'll do that – we REALLY will – oh dear…
Chanterelle was not particularly amused at being taken to task by these little miscreants, but it further secured their reputation as characters you didn't want to cross.
Tancredi's smooch turned into infatuation on his part for the lovely Fenchurch, but certainly not for her. It took Fenchurch a while, but you didn't think Tancredi would go unpunished for his smooching prank, did you? Revenge is a dish best served cold, as demonstrated in:
<![if !vml]>

<![endif]>
[Home]            [Biographies]           [Stories]           [Links]
<![if !vml]>

<![endif]>