ANGRYSPARROW.NET
A few of my pics from Jay's meet-up...
Posted May 22, 2007
[Home]            [Biographies]           [Stories]           [Links]
<![if !vml]>

<![endif]>
Fenchurch loves to see Frank's Mercedez, one of her few fellow Happydolls around –
<![if !vml]>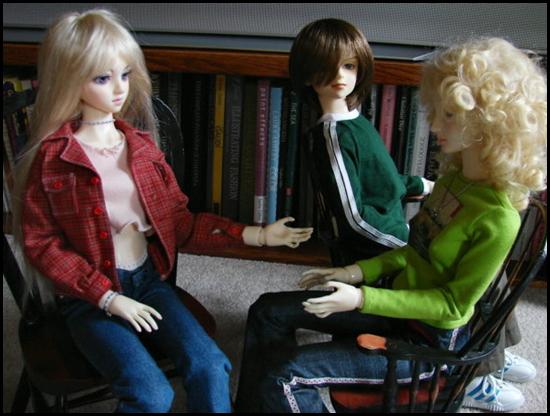 <![endif]>
Suddenly Hiro finds himself out of the loop…
<![if !vml]>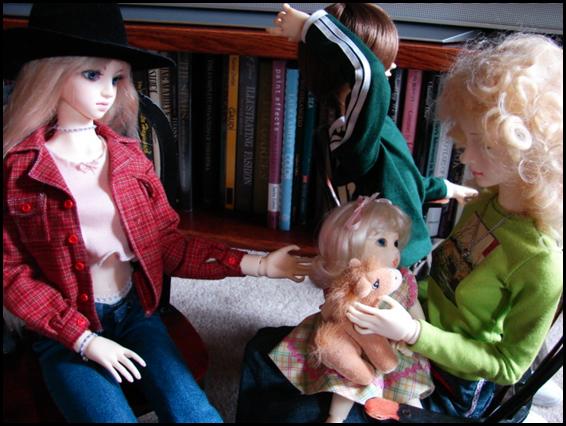 <![endif]>
Even worse! – now the big girls ooo and awwww over a little girl – DE's Cricket!
<![if !vml]>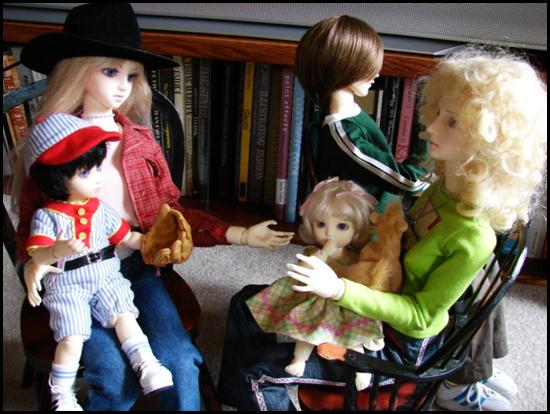 <![endif]>
Now this really burns his biscuit – a little BOY! Kobay looking for someone to play catch.
<![if !vml]>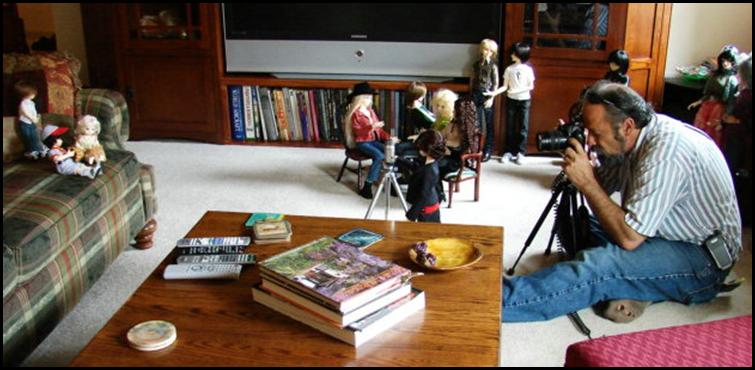 <![endif]>
And Frank at work – shooting Persephone, who is shooting pics of the kids.
There was even something for the Sparrows to do –
<![if !vml]>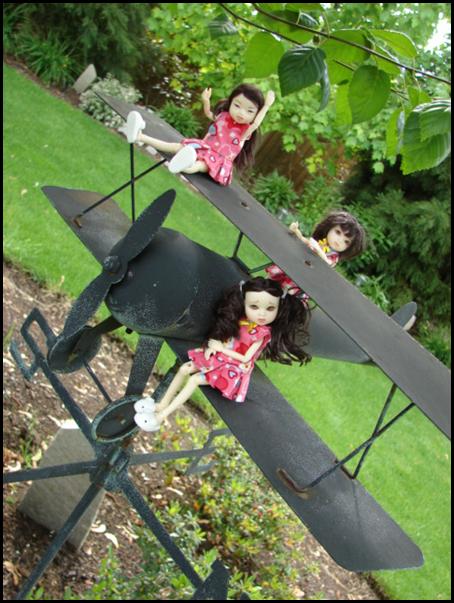 <![endif]>
Buddha Girl: Eh, Ms. Jay, dis nice of you to let us FLY in you backyard!
Angry Sparrow: Yeh, we loop de loop for you.
Tragic Plum: Oh Ms. Jay… do you have some teeny barf bags, too?... oooooh….
All in all a good time was had by dolls and humans alike – Thanks again, Jay!!!
And Shakkyo and Zimta are seen cavorting at McMinnville's annual Alien Ball (why doesn't that surprise us -- ?)
Small rowdy aliens seen at the McMinnville Aliens Ball
<![if !vml]>

<![endif]>
[Home]            [Biographies]           [Stories]           [Links]
<![if !vml]>

<![endif]>