ANGRYSPARROW.NET
The Early Days
Posted February 2006
[Home]            [Biographies]           [Stories]           [Links]
<![if !vml]>

<![endif]>
It all started with this little one, Angry Sparrow:
Angry Sparrow nearly becomes Squirrel Bride
<![if !vml]>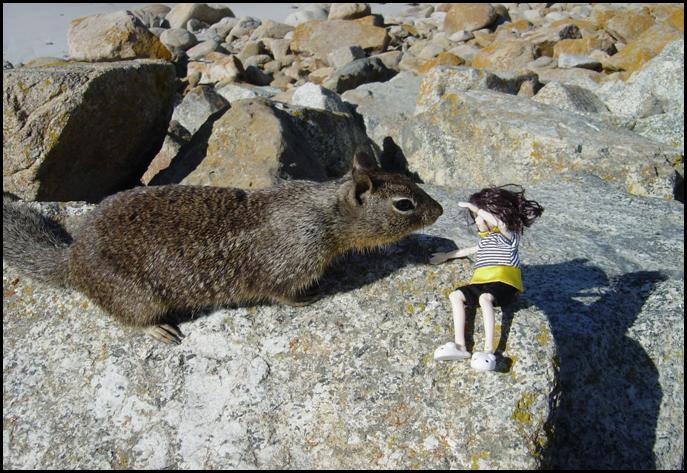 <![endif]>
While at a rocky beach on the Monterey Peninsula, I put down Angry Sparrow for a photo op on a rock, and a huge squirrel came up and gave her a very thorough sniffing before moving on. Afterwards my boyfriend told me he expected to see me madly hopping up and down because the squirrel had made off with AS!
Angry Sparrow also fit in with the "butt-kicker" photo theme, as the laziest little butt-kicker:
<![if !vml]>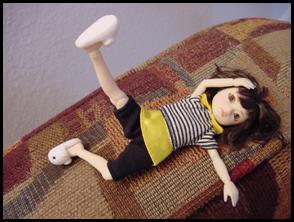 <![endif]>
Just for fun, I showed her getting rambunctious with her pink chaise lounge:
<![if !vml]>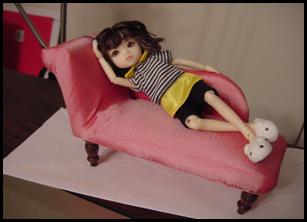 <![endif]>
<![if !vml]>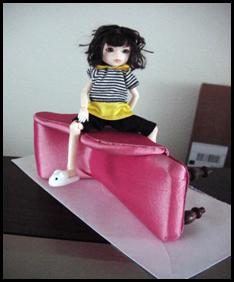 <![endif]>
<![if !vml]>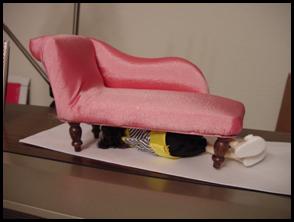 <![endif]>
Then came the photo theme for the weekend before Valentine's Day – "Couples". I had seven large dolls then, four boys and three girls; six of them had formed liaisons, leaving Chance without. I was expecting my newest girl any day, and so I made a veiled reference to her in the story. It must have been pretty veiled, because Chance got an offer from someone outside our household!
It's the season for couples – (posted February 11, 2006)
Waramon and Gobnait (Hound and Nabee) –
<![if !vml]>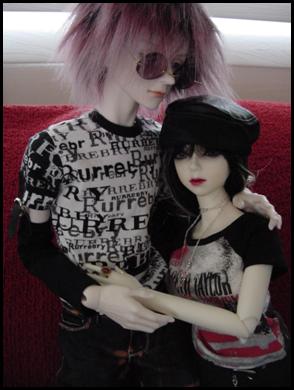 <![endif]>
Tabitha and Malfoy (Megu and Kohya) –
<![if !vml]>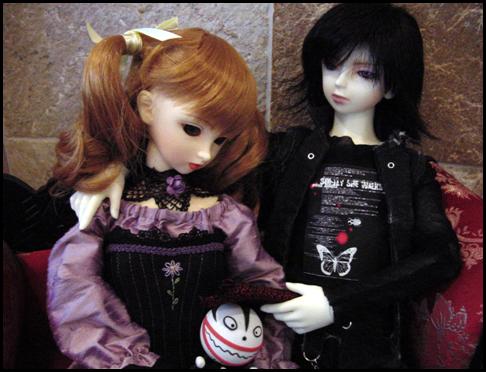 <![endif]>
Paladin and Oona (Heath and Soah) –
<![if !vml]>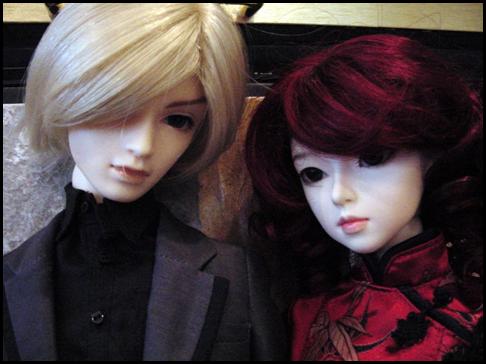 <![endif]>
But Chance (Isao) is all alone. Fickle Oona and Gobnait toyed with him and moved on. And Tabitha is his sister. *sigh*
<![if !vml]>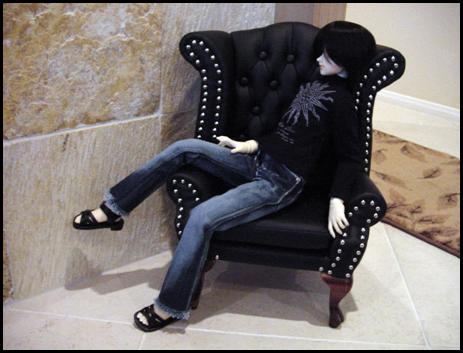 <![endif]>
My poor sweet Chance. I know you hurt, but – trust me, I know there's someone out there for you. She could be right around the corner… J
<![if !vml]>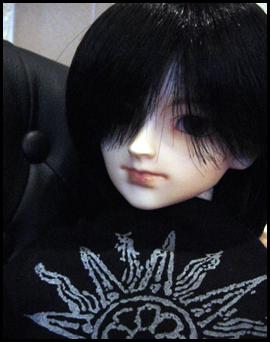 <![endif]>
And indeed she was – well, actually she was in Washington state, but she was also on the board. She was galatia9's (Linda Soule) Wynnefred (Volks SD13 Mimi) who had been introduced to the board in December 2005. I couldn't have asked for anyone sweeter for my "firstborn"!
Upon hearing that Wynnefred might be interested in him, Chance made this post on the board, appealing to galatia9:
*Um*, Ms. Galatia9, I want to ask you about Wynnefred >>> (posted February 12, 2006)
Do you think she would go out with me? I would like that very much J
But I hope she wouldn't mind that I have to babysit my little sister, Maeby.
<![if !vml]>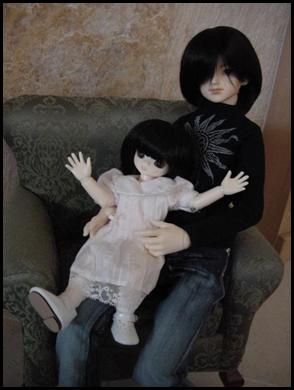 <![endif]>
Our other sister, Tabitha, is all preoccupied with her boyfriend, that trickster Malfoy. I don't trust him, but I can't say anything to Tabby; she'll just stick with him even more.
<![if !vml]>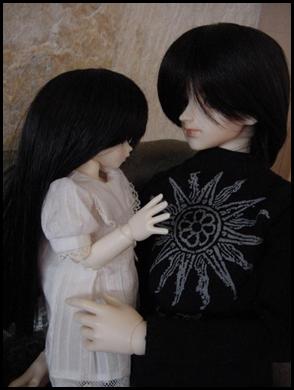 <![endif]>
So if Wynnefred doesn't mind too much… and Maeby isn't too bad… although Tabby and I joke and say, "MAE-BY she'll go away," or ,"MAE-BY mom will take her back where she came from."
<![if !vml]>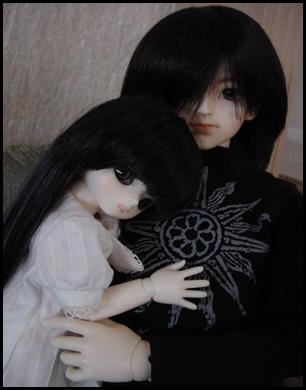 <![endif]>
Wynnefred was of course receptive, since Kazuhiro, another boy in galatia9's household, was ignoring her overtures.
Chance responded by giving Fred a valentine, with the help of little Maeby, and some unexpected – and unwanted – help from sister Tabby in:
No Previous Story                                                                                    Next Story >
<![if !vml]>

<![endif]>
[Home]            [Biographies]           [Stories]           [Links]
<![if !vml]>

<![endif]>